Register yourself and your daughter(s).
Refer a friend and have them enter your LAST NAME in the Promotion Code box at checkout—saving them $100 per family instantly.
We will give you a $100 rebate at the Retreat!
Refer multiple families and receive multiple rebates!
ome join dads and their daughters this fall at the beautiful Montgomery Bell State Park in Tennessee for three days of walking together, building stronger relationships, and enjoying sweet Christian fellowship. Dr. Lew Sterrett will be bringing his horses and communicating God's truths in a most unique and powerful way, while Bill Potter will be sharing inspiring and encouraging accounts of great women throughout history. Hear testimonies by fathers and daughters who are engaging the culture together in a myriad of ways for God's glory. There will be plenty of time to walk and talk with one another amidst God's beautiful creation.

Montgomery Bell State Park

Montgomery Bell State Park

Montgomery Bell State Park

Montgomery Bell State Park
Ticket Pricing Information
| | |
| --- | --- |
| Fathers | $399 |
| | |
| --- | --- |
| Daughters | $199 |
| | |
| --- | --- |
| 2-Bedroom Suites | Add $125/night |
| | |
| --- | --- |
| Premium Villas | Add $175/night |
Included in Your Registration
Thursday Cookout Dinner
Friday breakfast, lunch and Dress-up Dinner
Saturday breakfast and Farewell Luncheon
Standard guest room (includes two double beds accommodating up to 4 people, balconies or ground-floor patios, and cable TV)

Montgomery Bell State Park Inn

Inn Guest Room
2-Bedroom Suites (Optional Upgrade)
(Limited number of 2-bedroom suites available for an extra $125/night)
Two complete guest rooms connected by a parlor room with fold-out sofa bed
Includes microwave, refrigerator, coffee maker and seating and dining areas

Park Inn Aerial View

2-Bedroom Suite
Premium Cabins (Optional Upgrade)
(Limited number of Premium Villas available for an extra $175/night)
Two bedrooms and two full baths. Fully equipped kitchen with dishwasher, microwave, full refrigerator, toaster and coffee maker.
King bed in master and two queens in second bedroom. Great room also has queen sleeper sofa. Both bedrooms and great room have a flat screen TV.
Large covered patio with outdoor fireplace and gas grill. Access to indoor and outdoor (seasonal) swimming pools.

Cabin Exterior

Cabin Interior
Event Speakers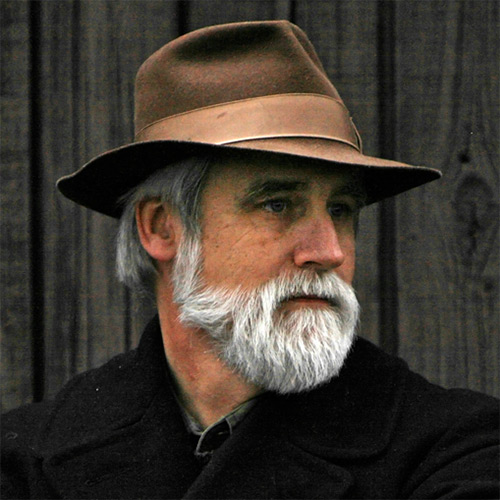 Historian Bill Potter
Historian Bill Potter combines a lifelong study of history with an uncommon ability to captivate audiences of all ages as he traces the providential acts of God throughout the ages. Leading tours of American and European historical sites, he has earned a well-deserved reputation as a gifted communicator, bringing to each event a wealth of experience and knowledge. A seasoned researcher and writer, Mr. Potter possesses a practical knowledge of antiquarian books, documents, and artifacts and has published numerous short books, as well as many articles and book reviews. He and his wife, Leslie, reside in Virginia.
Dr. Lew Sterrett
From growing up on a farm in Pennsylvania and getting involved in 4-H at age 8, to attending Penn State University and majoring in the animal industry field, Dr. Lew Sterrett had many opportunities to learn from qualified trainers and educators. During his University years he was confronted with his need for a personal relationship with Jesus Christ. After his graduation he later went to earn his master's degree in divinity and his doctorate in Leadership Training. Throughout his lifetime Dr. Lew has expressed his concern for Biblical leadership development for 33 years as a director of a major camp and conference center, and for 29 years as a founder and president of a discipleship school, a former president of CHA (an instructor safety certification program) and as a certified youth, marriage, and family counselor. He has received many prestigious national awards for his influence in leadership such as the National Leadership Award from the National Republican Congressional Committee Business Advisory Council and the Moody Bible Institute-Most Influential People.
Dr. Tom Ford
One of a father's greatest challenges, particularly as his daughters mature, is fanning the flames of hope by cultivating a vision of purpose and opportunities to serve. Tom Ford has been an example of diligent, faithful, humble fatherhood that has been both encouraging and instructive to many. Bring your daughter to the Father Daughter Retreat and meet the Ford family and a host of dads and daughters trying to walk faithfully by God's grace.
| | |
| --- | --- |
| 2:00pm | Registration Opens |
| 6:00pm | Welcome Dinner (Casual) Outdoors at the Acorn Lake Pavilion |
| 7:30pm | Welcome Dinner (Casual) Outdoors at the Acorn Lake Pavilion |
7:00am
Breakfast (Forge Restaurant at Your Leisure — Buffet or Off the Menu)
9:00am
Session 2: Freedom & Fences (Dr. Lew Sterrett*)
Why is it necessary to start every healthy relationship with a fence? How and why did God build fences in and for all creation? What are the evidences of healthy boundaries? How are they built and maintained and what does that have to do with father-daughter relationships?
Key Verses: Acts 17:26-31
11:00am
Session 3: Christian Women of Courage and Fortitude (Historian Bill Potter)
12:00pm
Lunch (Ballroom C)
1:30pm
Session 4: Conversation & Commitment (Dr. Lew Sterrett*)
Although we are all admonished to trust with all of our heart, how can we trust when we don't understand the components that build or destroy trust? When trust is violated how can it be reestablished? Benefit from watching how the 3 components of trust (hearing, responding, and committing) result in a powerful outcome. Learn to embrace the work ethic required to build and maintain healthy trusting relationships.
Key Text: Psalm 37
3:30pm
Freetime
7:00pm
Father Daughter Photos
7:30pm
Father Daughter Photos
7:00am
Breakfast (Forge Restaurant at Your Leisure—Buffet or Off the Menu)
9:00am
Session 5: Tension & Teamwork(Dr. Lew Sterrett*)
How does creation illustrate that all things are held together with healthy tension? What happens when it becomes unhealthy, too lax or too taut? How well will you embrace the six components that create healthy tension in father daughter relationships (Honor, Safety, Choices, Relationships, Research and Joy)? How can this design of tension result in either terrible discord or great dynamic?
Key Text: John 17
11:00am
Closing Session and Testimonies (Ballroom C)
12:00pm
Farewell Luncheon
1:30pm
Conclusion of Retreat
* Dr. Lew Sterrett's sessions will be held at the Villa Loop.