UPDATE: We have converted our Give Me Liberty Tour to a Landmark "Car Tour" where participants drive their own vehicles to the venues and provide their own meals while Landmark provides the venue admissions and the teaching. Eliminating the bus charter and meals allowed us to significantly lower the price, reducing each ticket by $200, to $299 for 5-17 and $399 per adult!
We are also thrilled to announce Dan Ford will be joining us in Virginia with his remarkable knowledge, contagious enthusiasm and remarkable period documents. Dan specializes in the time period between the Reformation and our nation's founding, studying the men who shaped society through the laws they made and the sermons they preached.
ant to inspire and educate your children? Join us in Virginia as we gather Christian families together to remember the providences of God in the establishment of our country. Learn of real heroes like Patrick Henry, James Madison and Thomas Jefferson as we tour their homes at Scotchtown, Montpelier and Monticello. Travel with us to Jamestown, Yorktown and Williamsburg as we learn historical lessons that transcend time and storm the redoubts on the battlefield where Cornwallis was defeated, ending the War for Independence. This trip will help you understand where it all began, with imperfect men striving to honor God in the establishment and maintenance of a nation built on His principles.
George Orwell was right when he said "The most effective way to destroy people is to deny and obliterate their own understanding of their history". We have lost our moorings as a nation and have been set adrift. Come with us and get anchored and encouraged as we mine the vast providential treasure in the Old Commonwealth. You'll be glad you did!

John Smith

Pocahontas

Samuel Davies

George Washington

Thomas Jefferson

Patrick Henry

Robert E. Lee

Stonewall Jackson

J.E.B. Stuart
Come with us to Virginia as we travel with like-minded families to some of the richest historical ground our nation has to offer. The cast of characters God employed in this region is as impressive as it is lengthy: John Smith, Rev. Richard Hakluyt, Pocahontas, Rev. Samuel Davies, Washington, Lafayette, Cornwallis, Henry, Jefferson, Madison, Monroe, Lee, Jackson, Stuart and many more. At St. John's church we have arranged a fantastic historical reenactment at the original location of the Second Virginia Convention of March 1775. Professional actors in 1770s attire portray ten delegates, including Patrick Henry, Thomas Jefferson, and George Washington. The delegates engage in the debates and arguments of the Second Virginia Convention, which lead up to Patrick Henry's immortal "Give me liberty or give me death!" speech. The delegates remain in character for tour members to interact with after the presentation. A truly wonderful experience for all!

Williamsburg

Jamestowne Island

Yorktown
Special Note — A Homecoming for Bill Potter
Our historian, Bill Potter, lived in or near Williamsburg, Virginia for twenty-eight years, devoting hundreds of hours to the study of the Old Dominion and searching out the providential hand of God in the lives of the Founders. As president of the Williamsburg Civil War Roundtable for ten years, he met fellow historians, walked the battlefields and pursued a voracious reading life. As a veteran tour guide, Mr. Potter deeply appreciates the importance of visiting the very ground where the families and founders of the colony, the country, and the Confederacy sacrificed and suffered, worked and fought since 1607, and is eager to share the stories with you.
Register today as space is limited on this popular trip!
Tour Highlights
Historian Bill Potter lived in or near Williamsburg, Virginia for twenty-eight years, devoting hundreds of hours to the study of the Old Dominion and searching out the providential hand of God in the lives of the founders. As president of the Williamsburg Civil War Roundtable for ten years, he met fellow historians, walked the battlefields and pursued a voracious reading life. As a veteran tour guide, Mr. Potter deeply appreciates the importance of visiting the very ground where the families and founders of the colony, the country, and the Confederacy sacrificed and suffered, worked and fought since 1607.
On Monday night, September 15, Mr. Potter will begin our tour with a lecture entitled "The Long Forgotten Reformation Founders of the Virginia Colony".
Jamestown
In 1607 the efforts to establish a permanent English colony finally bore fruit with the planting of the Jamestown colony. The mistakes and hardships suffered by the colonists could have ended the story then and there, but God intended otherwise. Today two sites commemorate those first pioneers. The original island colony is an ongoing archeological wonder which includes the remains of the first church, thousands of relics carefully dug and preserved and monuments to John Smith, Pocahontas, the Rev. White and much more.
The "Festival Park" is a modern re-creation of the original fort, a native village, and costumed interpreters. We will board the wooden ships at anchor and tell the stories of the remarkable providences that enabled the original colonists to survive, and all without experiencing the disease, mud, massacres, and despair that attended the first settlers.
Williamsburg
In the unique restoration of the ancient capitol of Virginia, we will walk the streets and enter the shops that tell the tales of colonial America. From the first representative assembly in the New World to the magnificent governors' palace to the shops of artisans and merchants, we will immerse ourselves in the life of the 18th Century Virginians. Mr. Potter lived but a block away from colonial Williamsburg for many years and will help us understand an age long past and what it should mean to us today.
We will visit Bruton Parish Church where the likes of Patrick Henry, George Washington, Thomas Jefferson and Judge Tyler worshipped, and where they implored God to grant them liberty and independence.
Yorktown
The independence of the United States was secured on the battlefield of Yorktown. We will stand in the American trenches and charge the British redoubts. Few battlefields are as well preserved and uncluttered, and few can boast the providential significance of changing world history for the good.
Monticello
At the forefront of historic American homes stands the magnificent mansion of Thomas Jefferson. Here lived the primary author of the Declaration of Independence, the Virginia Statute for Religious Freedom, and the Kentucky-Virginia Resolutions. A quiet, unassuming man of genius and dedication, Jefferson still stands as one our most controversial but powerful founding fathers. He admired the French Revolution, doubled the size of the United States with the Louisiana Purchase, created the Library of Congress, and forged an unforgettable friendship with John Adams. His home reflects his worldview, ideas Jefferson self-consciously intended to convey to the world of his time and to us today.
Montpelier
James Madison, friend of Jefferson but antagonist of Patrick Henry, applied his own brilliant mind to the cause of liberty and the construction of the Constitutional Republic. Devoted to a strict construction of the Constitution he helped bring to fruition, he served as President and led the nation to the controversial war against Britain in 1812. Montpelier witnessed the fellowship of the founders of the nation as well as the remarkable marriage of James and his irrepressible Dolley.
Scotchtown
The home of the third and most beloved of the Virginia triumvirate, Patrick Henry, reflects the life of a non-aristocratic, frontier family man. He drew his neighbors, friends and colony to independence from Britain with his powerful oratory and uncompromising leadership. His home reflects practicality, hospitality, and rustic camaraderie. Our visit to the home of the "Trumpet of the Revolution", a true son of Scottish fortitude, will not soon be forgotten as we talk of Patrick Henry's bold Christian witness, sacrificial service for independence, and fatherhood of seventeen children.
St. John's Church
The Second Virginia Convention met at St. John's in Richmond, the only venue which could accommodate the House of Burgesses, thus avoiding collision and resistance by the Royal Governor. We will sit in the very seats of the representatives and experience the professional re-enactment of that convention. In the powerful climax to the event we will witness Patrick Henry's powerful call of the colony to military preparation and resistance to British tyranny. We will get to vote on subservience or resistance!
Hollywood Cemetery
We will be staying in historic Richmond, the capitol of Virginia and of the Confederate States of America. Hollywood Cemetery is one of those historic sites where we step back in time and remember great men and express thanks for God's providences. We will stand at the graves of Presidents James Monroe, John Tyler, and Jefferson Davis. On our stroll through the beautiful hills, we will visit the "Gettysburg Graveyard" overlooked by the monument to General George Pickett. There are twenty-five Confederate generals buried here, including J.E.B. Stuart and Fitzhugh Lee, as well as Southern heroes like Dr. Hunter McGuire, Stonewall Jackson's physician and Douglas Southwell Freeman, General Lee's great biographer. When a man dies, a thousand stories die with him. We will try to resurrect some of those tales as we visit this unforgettable memorial ground.
Pamplin Park
The last great campaign of the War Between the States occurred around Richmond in 1864 and 1865. Join us to commemorate the heroic defense of Petersburg in its Sesquicentennial year, at Pamplin Park. This private, state of the art, interactive battlefield offers the unique Museum to the Common Soldier, the original entrenchments where the Union besieging forces finally broke through General Lee's thinly stretched lines, and reconstructed forts that show the original look of the lines. We will witness infantry and artillery firing and talk with costumed reenactors — soldiers, civilians, and slaves who interpret the original farm. This is the Civil War historian's dream historical visit.
You will have the opportunity to visit the Confederate White House and the Museum of the Confederacy. You can drive down historic Monument Avenue and see the magnificent statues of Robert E. Lee, Jefferson Davis, J.E.B. Stuart, and Stonewall Jackson. If interested, you can join Bill Potter in a free-time visit to the Black Swan bookshop, one of the best antiquarian book vendors in America.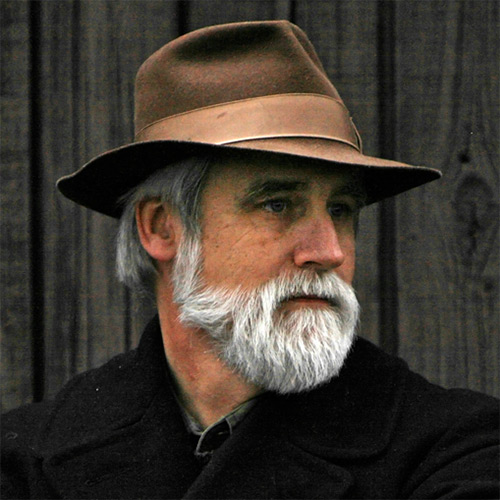 Historian Bill Potter
An experienced historian and avid bibliophile, Bill Potter combines a lifelong study of American history with an uncommon ability to captivate audiences of all ages as he traces the providential acts of God throughout the ages. Mr. Potter has taught history in high schools and colleges, has led many tours of American and European historical sites and brings to each event a wealth of experience and knowledge. An experienced researcher and writer, Mr. Potter possesses a practical knowledge of antiquarian books, documents, and artifacts and has published several short books and has penned many articles and book reviews for publication. Bill has earned a well-deserved reputation as a man gifted in communicating the story of God's providential hand in American history. As a father of eight children, he appreciates the necessity of passing on to the succeeding generations the richness of both our regional and national history. He and his wife, Leslie, reside in Virginia.
Dan Ford
Dan Ford has been an avid collector of artifacts and historic documents for nearly two decades. As a researcher and historian, he has compiled an archive of original source materials by which to verify contemporary accounts of the lives of our forebears. These artifacts range from more ancient cuneiform tablets, scrolls, and pottery, to less ancient pamphlets, maps, broadsheets, books, private letters, and public documents. He has been a group teacher and conference speaker on the subjects of Christian English and American history for the past ten years. His single goal in each presentation has been to explain and document, by way of facts and artifacts, the abundant evidence of our godly cultural inheritance. With twenty-five years in the field of graphic illustration, he is well-known for his illustrated work In the Name of God, Amen. Dan and his wife Theresa reside in St. Louis, Missouri.
| | | |
| --- | --- | --- |
| 7:00pm | | Registration for those staying at Residence Inn West in Richmond |
Meet outside the visitors centers of the venues below
| | | |
| --- | --- | --- |
| | | 62 miles ≈ 75 mins. |
| 9:00am | | Historic Jamestowne – 1368 Colonial Parkway, Jamestown, Virginia 23081. (National Park) |
| | | 1.5 miles ≈ 5 mins. |
| 12:00pm | | Jamestown Settlement – 2110 Jamestown Road, Route 31 S., Williamsburg, 23185 |
| | | 19 miles ≈ 30 mins. |
| 2:30pm | | Yorktown Victory Center – 200 Water Street, Route 1020, Yorktown, 23690 |
| | | 1 mile ≈ 5 mins. |
| 4:00pm | | Yorktown Battlefield – 1000 Colonial Parkway, Yorktown, Virginia 23690. |
| | | 70 miles ≈ 80 mins. |
Meet outside the Visitors Centers of the venues below
| | | |
| --- | --- | --- |
| | | 70 miles ≈ 75 mins. |
| 9:00am | | Monticello – 931 Thomas Jefferson Pkwy, Charlottesville, VA 22902 |
| | | 30 miles ≈ 45 mins. |
| 3:00pm | | Montpelier – 11407 Constitution Highway, Montpelier Station, VA 2295 |
| | | 70 miles ≈ 75 mins. |
Meet outside the Visitors Centers of the venues below.
| | | |
| --- | --- | --- |
| | | 57 miles ≈ 60 mins. |
| 10:00am | | Williamsburg – 101 Visitor Center Drive Williamsburg, VA 23185 |
| | | |
| --- | --- | --- |
| | | 20 miles ≈ 30 mins. |
| 8:30am | | Scotchtown – 16120 Chiswell Lane, Beaverdam, VA 23015 |
| | | 30 miles ≈ 40 mins. |
| 12:30pm | | St. John's Church – 2401 E. Broad Street, Richmond, VA 23223 |
| | | 3 miles ≈ 10 mins. |
| 3:30pm | | Hollywood Cemetery – 412 S Cherry Street, Richmond, VA 23220 |
| | | 9 miles ≈ 15 mins. |
| | | |
| --- | --- | --- |
| | | 40 miles ≈ 45 mins. |
| 9:00am | | Pamplin Park – 6125 Boydton Plank Rd, Petersburg, VA 23803 |
| | | 35 miles ≈ 45 mins. |
| 2:00pm | | Museum & White House of the Confederacy* – 1201 E Clay St, Richmond, VA 23219 |
| | | 10 miles ≈ 15 mins. |
| 7:00pm | | Farewell Dinner* – Residence Inn West End |
* Optional. Additional fee required.
Landmark Events has secured a block of rooms for arrival Monday, September 15 and departure Sunday, September 21 at the Residence Inn by Marriott West in Richmond.
The Residence Inn will serve as our headquarter hotel, accommodating our opening reception, farewell banquet, and daily gatherings before boarding the bus, however, you are free to stay wherever you like in Richmond and you may find other accommodations that better suit your family. Keep in mind that the bus will be departing and returning to the headquarter hotel in Richmond each day and you will need to make provision to get to the hotel each day.
For reservations, call the hotel directly at (804)-285-8200 and mention that you are a part of the Give Me Liberty Tour group. All rooms come with complimentary breakfast and evening social. The rates are as follows:
$99 — Queen Studio with full kitchen
$119 — Penthouse (2 queen beds, sofa bed, 2 bathrooms & full kitchen)
2121 Dickens Road
Richmond, VA 23230
P: (804) 285-8200
ResidenceInnRichmondWest.com
Included in This Tour
All Venue Admissions
All Guide Fees and Gratuities
Electronic Guiding System Headset
Optional Farewell Banquet Saturday Night in Richmond ($40/person)
Study Preparation Section
Access to Landmark Events' Special Discounted Hotel Rates in Richmond
If you have any questions, or if we can be of service in any way, please don't hesitate to contact us.
Ticket Pricing Information
Adults (18+):
$399
Youth (5-17):
$299
Child (0-4):
$99
Free
Key People
John Smith
Pocahontas
Christopher Newport
Richard Hakluyt
Chief Opechancanough
Samuel Davies
Thomas Nelson
George Washington
Marquis de Lafayette
Lord Charles Cornwallis
Patrick Henry
Thomas Jefferson
James Madison
Dolly Madison
James Monroe
John Tyler, Sr.
John Tyler, Jr.
Jefferson Davis
Robert E. Lee
Stonewall Jackson
J.E.B. Stuart
Key Terms
The Virginia Company
House of Burgesses
Royal Governor
Declaration of Independence
Articles of Confederation
Constitution of the United States
Bill of Rights
Raleigh Tavern
College of William and Mary
Kentucky and Virginia Resolutions
Tippecanoe and Tyler Too
Era of Good Feelings
Whig Party
Key Events
First Landing at Jamestown
1619 events in Virginia
Bacon's Rebellion
The Parson's Case
Second Virginia Convention (1775)
Siege of Yorktown
Constitutional Convention
Ratification Controversy
Bibliography
The historic works connected with the subjects we will teach and discuss is vast and impossible to cover in a few or even short books. Nonetheless, there are some books that will be helpful in both the short and long run for study of the historical artifacts of our tour, both intellectual and material. As usual, there is much on the internet that is very helpful for learning about the actual monuments and memorials we will visit, but their meaning, purpose, and relevance is at the real heart of our tour.
Jamestown Narratives: Eyewitness Accounts of the Virginia Colony, 1607-1617, edited by Edward Wright Haile
Captain John Smith by Bradford Smith
A Land as God Made It: Jamestown and the Birth of America by James Horn
Forged in Faith: How Faith Shaped the Birth of the Nation 1607-1776 by Rod Gragg
Lion of Liberty: Patrick Henry by Harlow Giles Unger
The Jefferson Image in the American Mind by Merrill Peterson
Victory at Yorktown by Richard Ketchum
The Petersburg Campaign by A. Wilson Greene
Richmond Redeemed by Richard Sommers
Defend This Old Town: Williamsburg During the Civil War by Carol K. Dubbs