August 5, 2020

ravel with us to the Kettle Creek battlefield where in February of 1775 Patriot forces defeated an army of Loyalists twice their number, reminding the crown that the Southern Patriot was determined and skilled in pursuit of liberty. We will also examine the lives and character of three titans in Georgia's second war of independence: Alexander Stephens, Robert Toombs and Thomas Cobb. We will learn of their significance in the history of their state and country, at the places they knew best—their homes and hearth sides.
I cannot think of a better way for my family to spend time together with other Christian families learning history/theology through the voice of outstanding Christian teachers " — Stephen W.

caption

caption

caption
Included in This Tour
All venue admissions
All guide fees and gratuities
Wireless headsets for listening convenience
Wednesday evening food and fellowship time
Study Preparation section
Adult (17+)
$69
Youth (5-16)
$49
Child (0-4)
FREE
Family (unlimited)
$349
Best of all, the tour was Christ-centered in every aspect. Thank you Landmark for precious home school memories for our family!" —Rena B.
Kettle Creek Battlefield
Georgia was the last of the thirteen original thirteen American colonies organized. As one of the newly independent states, Georgians witnessed several major battles of the Revolutionary War on their soil, only one of which was in the upstate region at Kettle Creek. Some of the battle site has only recently been found and 180 acres preserved, but worth the time to visit. Andrew Pickens the "Fighting Elder of South Carolina," led the Patriot militia forces against a numerically superior Tory army moving to reinforce British forces in Augusta. The Patriot militia showed the British, once again, that they only held the ground on which they stood.
Liberty Hall
Georgia was and is, the largest state east of the Mississippi. She was one of the earliest states to secede from the Union, and one of the last to be conquered. Arguably, the last battle of the Civil War was fought in Columbus, Georgia. The state provided some of the most important leaders of the Confederacy, and in the case of Alexander Stephens and Robert Toombs, two best friends "who formed the Confederacy." We will visit Liberty Hall of Crawfordsville, the home of Stephens, who became the Vice-President of the Confederacy. He had already established himself as one of the most brilliant and eloquent leaders of the United States Congress leading up to the Civil War. He was the chief author of the Confederate Constitution, the apex of American constitutional theory.
Robert Toombs Plantation House
Robert Toombs, an early and politically powerful secessionist led troops during the war and served in the Confederate Congress. He had a colorful and influential record in the previous decades in the U.S. Congress, and carried that reputation into the new nation. We will visit the classical Toombs plantation house in historic Washington, Georgia.
TRR Cobb House
Cobb family was also closely associated with both our national history and the history of the Confederacy. Lawyer Thomas R.R. Cobb joined his politician brother Howell as Georgia leaders of secession in 1861. Thomas joined the army and rose to Brigadier General, dying in combat at the Battle of Fredericksburg in Virginia. An outspoken Christian and a well-known apologist of slavery, as well as a founder of the University of Georgia Law School, Thomas participated in the early sessions of the Confederate government in Montgomery, but chose the field of combat as his mission in the war. His beautiful home has been preserved in Athens as an example of antebellum urban comfort.
8:30am
Kettle Creek Battlefield
War Hill Road (off of 3150 Court Ground Road, 12 miles SW of Washington)
12 miles ≈ 20 mins.
10:00am
Robert Toombs House
216 East Robert Toombs Avenue, Washington, GA 30673
20 miles ≈ 30 mins.
11:30am
Liberty Hall (picnic lunch)
456 Alexander Street NW, Crawfordville, GA 30631
45 miles ≈ 60 mins.
3:30pm
Cobb House
175 Hill Street, Athens
7:00pm
Food, fun and fellowship
Location TBA in Athens
Mr. Potter will be speaking at the TTD Convention in Athens August 6-8. Separate registration required. Stop by our booth in the Vendor Hall for an opportunity to win a gift certificate for a free Landmark Tour!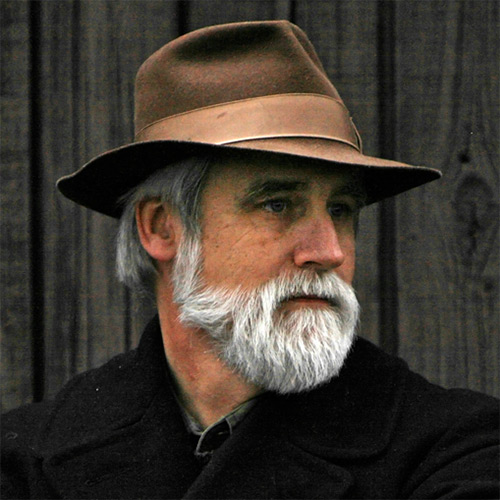 Bill Potter
An experienced historian and avid bibliophile, Bill Potter combines a lifelong study of American history with an uncommon ability to captivate audiences of all ages as he traces the providential acts of God throughout the ages. Mr. Potter has taught history in high schools and colleges, has led many tours of American and European historical sites and brings to each event a wealth of experience and knowledge. An experienced researcher and writer, Mr. Potter possesses a practical knowledge of antiquarian books, documents, and artifacts and has published several short books and has penned many articles and book reviews for publication. Bill has earned a well-deserved reputation as a man gifted in communicating the story of God's providential hand in American history. As a father of eight children, he appreciates the necessity of passing on to the succeeding generations the richness of both our regional and national history. He and his wife, Leslie, reside in Virginia.