About the Event
Join us in our journey of remembrance through central Georgia, August 11-13. You will be flooded with a history of Americans' heroism, undaunted courage, incredible sacrifice, tragic defeats and joyous triumphs from the War for Southern Independence, the First and Second World Wars, the Cold War, and modern military adventures around the globe. The characters that inhabit those corners of history were sinners and saints, riflemen, naval tars, and airmen, with the regular mixtures of rogues, rapscallions, and reprobates caught up in military service. They appeared in the cockpits and gun turrets of bombers, now at Robbins AFB, living in underground warrens at Andersonville Prison, on the battlefields and boats of the War Between the States, remembered in the Museums of Columbus. They soared in single combat, flying their P-51 fighters from their home base in Tuskegee, Alabama, painted red in search of swastikas painted black. We shall see who proved their mettle and who didn't—all the stuff of history. And, as is our custom and our passion, we will do so in the light of the Providence of God, and His Sovereign oversight of all of history. Our hallmark will be front and center—meeting like-minded Christians from around the United States and sharing the fellowship that characterizes the family of God. You can't get this unique history tour anywhere else.
The Museum of Aviation
The Museum of Aviation at Robins AFB, Georgia contains the second largest collection of aircraft and Air Force memorabilia in the world. With eighty-five aircraft on fifty-one acres, and hundreds of exhibits, this museum—which includes missiles, drones, and spacecraft—tells the story of the United States Air Force and the men who served in the air and on the ground, defending the nation in the technological marvels of the age, which are now unforgettable artifacts.
Andersonville Prison
Andersonville Prison serves as both the historic site where about 13,000 Yankee POWs died in the War for Southern Independence, and the national center of prisoner of war studies and remembrance. About 673,000 soldiers surrendered during the war. The exchange cartel ended and the last fourteen months of the war made all Civil War prisons death traps due to malnutrition, disease, and abuse. Yet God's grace penetrated even those places.
The National Infantry Museum
Every American war has been fought by the infantry, and without them, no war would have been won. The National Infantry Museum in Columbus pays tribute to the American foot-soldier in all of our wars. This state of the art museum, staffed by volunteers, many of them former soldiers themselves, provides a colorful and interactive teaching tool regarding America's military past. Celebrating heroism, from the lowliest conscript to Medal of Honor recipients, the American foot-soldier has suffered and died for his country for two hundred forty-six years.
Civil War Naval Museum
In keeping with the military theme of our tour, having considered some of the Air Force and Army history, we will visit the 40,000 square foot, fascinating, and informative Civil War Naval Museum in Columbus. Featuring the skeleton of a real Confederate ironclad ship and the magnificent display of the flag of the CSS Arkansas. This is truly one of the greatest museums in the nation, filled with artifacts, information and providential stories that will astonish you.
Tuskegee Airmen Museum
Tuskegee Institute in Alabama began its life through the brilliant vision and tireless zeal of Booker T. Washington, more than 135 years ago. Overcoming poverty, social stigmas, and prejudice, the Institute became a major university, producing a multitude of successful and influential graduates. In World War II, an Army Air Corps squadron of Black Americans from Tuskegee forged a successful and distinguished unit of P-51 Fighter Planes, who took on the German Luftwaffe over Italy and Southern Europe. With their distinctive red tailed aircraft, the Tuskegee Airmen changed history. We will visit their special museum.
Horseshoe Bend National Military Park
One of the most important and far-reaching historical battles of American history took place when General Andrew Jackson attacked and destroyed the main headquarters of the Red Stick Creek tribe at Horseshoe Bend along the Tallapoosa River in Alabama. For those interested in this add-on to the tour, Bill Potter will lead a walk of that sanguinary battlefield where Jackson, Sam Houston, and other rugged frontiersmen brought the Creek War to a close.
Included in This Tour
All teaching from a biblical perspective
All venue entrance fees
All guide fees and gratuities
Wireless audio system so you don't miss a word!
Legendary Landmark Tour quiz with neat prizes!
Sweet fellowship and memories that will last a lifetime
Ticket Pricing
Adults (16+):
$199
Youth (5-15):
$129
Family (unlimited members):
$749
Child
FREE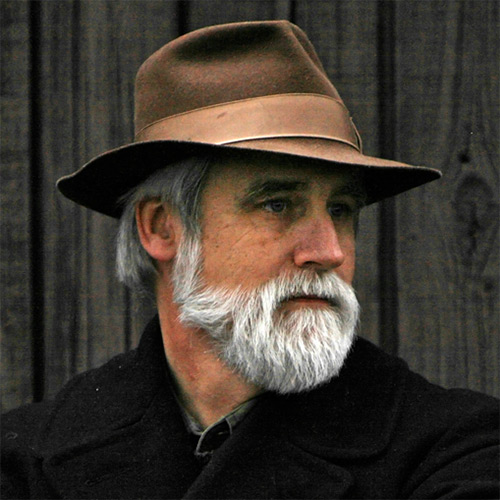 Historian Bill Potter
An experienced historian and avid bibliophile, Bill Potter combines a lifelong study of American history with an uncommon ability to captivate audiences of all ages as he traces the providential acts of God throughout the ages. Mr. Potter has taught history in high schools and colleges, has led many tours of American and European historical sites and brings to each event a wealth of experience and knowledge. An experienced researcher and writer, Mr. Potter possesses a practical knowledge of antiquarian books, documents, and artifacts and has published several short books and has penned many articles and book reviews for publication. Bill has earned a well-deserved reputation as a man gifted in communicating the story of God's providential hand in American history. As a father of eight children, he appreciates the necessity of passing on to the succeeding generations the richness of both our regional and national history. He and his wife, Leslie, reside in Virginia.
SpringHill Suites, Columbus
5415 Whittlesey Blvd, Columbus, GA 31909
(844) 631-0595
We caught an amazing sale and booked a dozen rooms, all with two queen beds and a sofa bed, for $75.00 per night including tax. If you would like one of those rooms for Thursday and Friday night, you may purchase it with your registration. We have also reserved the meeting room for our traditional after dinner talks and fellowship, which is always enjoyable. As always, you are free to stay wherever suits your style and budget.