Event Summary
oin us on the shores of Lake Erie as we introduce you to three notable and unique men: Captain Oliver Hazard Perry from the War of 1812, Rutherford B. Hayes, the 19th President of the U.S., and boyhood misfit turned genius, Thomas Edison. Each of these remarkable men shaped our nation in such a significant way that the impact was felt around the globe. We will also visit Johnson's Island, site of great escapes and spiritual revival among Confederate prisoners held there during the Civil War.

Ferry to Put In Bay

Oliver Hazard Perry Memorial
Oliver Hazard Perry
Johnson's Island Confederate Cemetery

Johnson's Island Museum
Johnson's Island Military Prison
Thomas Edison's Home
Thomas Edison
Rutherford B. Hayes Presidential Home
Rutherford B. Hayes
Bill Potter
Rich Fellowship
Tour Highlights
ou are invited to join veteran military historian Bill Potter — a graduate of both Cedarville University and the University of Dayton — to explore some of the most important historic sites of Northern Ohio.
As the bicentennial of the War of 1812 comes to a close, we will visit the location of the headquarters of one of the most important American officers in that war, a man whose eponymous middle name suggested what he would become best known for: courage and victory, Oliver Hazard Perry. From his base at Put in Bay in Lake Erie, Perry launched one of the most successful campaigns of the war, a great victory over the British Lake fleet at a time when American successes were few and morale had faltered. Join us to learn the lessons that the life of Perry can teach us.

Oliver Hazard Perry Memorial

Oliver Hazard Perry
The Mother of Presidents
Ohio has often been called "The Mother of Presidents" and among the best of them is Rutherford B. Hayes. Elected in a monumental controversy and scandal over the election results from Florida in 1876, Hayes followed his victory with the termination of reconstruction in the south, civil service reform, and a reassertion of the power of the presidency. At the end of his life he said his service in the Civil War, where he was wounded five times as Colonel of the 23rd Ohio Infantry, was the greatest honor of his life, having also served as both Governor of Ohio and President of the United States. We will visit both the elegant home and the Presidential Museum of Rutherford Hayes in Norwalk and discuss the providential events in the life of the 19th President.

Rutherford B. Hayes Presidential Home

Rutherford B. Hayes
Johnson's Island
Ohio provided several large Civil War POW camps in the War Between the States. Johnson's Island Prison in Lake Erie housed many officers and other Confederate soldiers and was the scene of a few incredible prison breaks across the ice of the lake, as well as significant spiritual awakening among the men housed there. Join us to hear the stories and remember the unusual providences and controversies of prisoner incarceration and the bitter hardship of such life during the war.

Johnson's Island Confederate Cemetery

Johnson's Island Military Prison
Thomas Edison
The history of science and invention rarely take their place among the most visited historic sites. The home of inventor Thomas Edison is an exception. Though his workshop was uprooted and transported to Michigan, his home remains in Milan, the birthplace of one of the great geniuses of America and the location of his early education and formative years.

Thomas Edison's Home

Thomas Edison
Event Speakers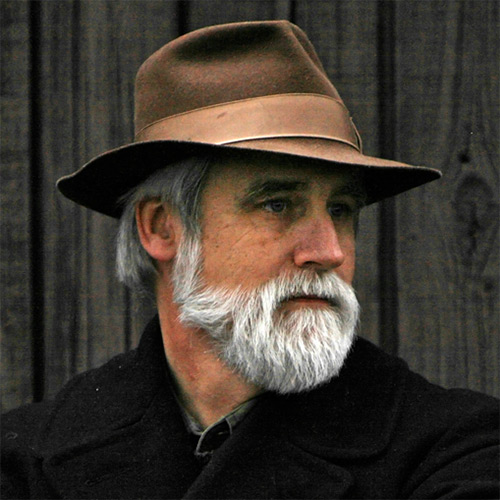 Historian Bill Potter
An experienced historian and avid bibliophile, Bill Potter combines a lifelong study of American history with an uncommon ability to captivate audiences of all ages as he traces the providential acts of God throughout the ages. Mr. Potter has taught history in high schools and colleges, has led many tours of American and European historical sites and brings to each event a wealth of experience and knowledge. An experienced researcher and writer, Mr. Potter possesses a practical knowledge of antiquarian books, documents, and artifacts and has published several short books and has penned many articles and book reviews for publication. Bill has earned a well-deserved reputation as a man gifted in communicating the story of God's providential hand in American history. As a father of eight children, he appreciates the necessity of passing on to the succeeding generations the richness of both our regional and national history. He and his wife, Leslie, reside in Virginia.
Event Schedule
Note: Schedule times are subject to change.
8:30am
Picnic pavilion at Catawba Island State Park
(4049 E. Moores Dock Rd., Port Clinton, OH 43452)
2 miles ≈ 5 mins.
10:00am
Miller Ferry to Put in Bay
(5174 East Water St., Port Clinton, OH 43452)
1:00pm
Miller Ferry back to Catawba
(5174 East Water St., Port Clinton, OH 43452)
14 miles ≈ 25 mins.
2:00pm
Johnson's Island Cemetery
(3155 Confederate Dr., Lakeside Marblehead, OH)
($2 in quarters required for toll gate to access island)
20 miles ≈ 30 mins.
3:30pm
Ohio Veterans' Home Museum
(3416 Columbus Ave., Sandusky, OH 44870)
5:00pm
Optional dinner/lecture/fellowship time
9:00am
Milan Historical Museum / Tom Edison House
(10 S. Edison Dr., Milan, OH 44846)
35 miles ≈ 40 mins.
1:30pm
Rutherford Hayes Home / Museum
(1337 Hayes Ave., Fremont, OH 43420)
3:30pm
Closing comments — Tour ends by 4pm
Note: Following the tour, Bill Potter will be speaking at the Teach Them Diligently homeschool convention in Sandusky. Those desiring to attend will need to register separately through the TTD web site.
Accommodations
For those attending the Teach Them Diligently Conference at the Kalahari Resorts, convention rates are available through Teach Them Diligently. If you are coming just for the tour, there is a wide variety of accommodations throughout the Sandusky area.
Ticket Pricing Information
Full Tour Tickets
Adults (12+):
$95
$79
Child (5-12):
$69
$55
Family*:
$349
$299
Day Tour Tickets (Wednesday or Thursday)
Adults (12+):
$59
$49
Child (5-12):
$45
$35
Family*:
$225
$179
* Unlimited immediate family members of the same household, please. Note: Early Bird rates shown above available through May 13. If you have any questions, or if we can be of service in any way, please don't hesitate to contact us.
Included in This Car Tour
Admission to all venues
All guide and docent fees and gratuities throughout the tour
Ferry fees to/from Put in Bay
Electronic headset receiver for ease of hearing guides
Biblical/providential interpretation from Bill Potter
Rich fellowship with other brothers and sisters in Christ
Landmark Events' signature service throughout the tour
Not Included in This Tour
Transportation, tolls and parking fees
Accommodations
Meals — plenty of places to picnic!
Key People
Oliver Hazard Perry
President Rutherford B. Hayes
Lemonade Lucy
Bennett G. Burley
General Isaac Trimble
Henry Kyd Douglas
Thomas Alva Edison
Key Events
The War of 1812 and the Battle of Lake Erie
Election of 1876
Life in the midst of Lake Erie prison
Confederate plot to free prisoners on Johnson's Island
World-changing inventions
Key Issues
War of 1812 causes and strategies
Civil War POWs
Ohio in the Civil War
The ending of Reconstruction
Abolitionism
Science and Providence
Recommended Reading List
A Signal Victory: The Lake Erie Campaign, 1812-1813 by David Curtis Skaggs
The War of 1812, by Benson Lossing
Oliver Hazard Perry: Honor, Courage and Patriotism, by David Curtis Skaggs
Portals to Hell: Military Prisons of the Civil War, by Lonnie R. Speer
Rebels on Lake Erie, by Charles Frohman
Johnson's Island Prison During the Civil War, by Shepherd
Rutherford B. Hayes: Warrior and President, by Ari Higgenboom
The Fraud of the Century, by Roy J. Morris
The Wizard of Menlo Park: How Thomas Edison Invented the Modern World, by Randall Stross