Event Summary
oin military Historian Bill Potter on this fascinating tour of the Civil War in Middle Tennessee. We will visit several sites in Nashville on Wednesday and more sites in Spring Hill/Franklin on Thursday, ending in time to make the opening session at the Teach Them Diligently Homeschool Convention in Nashville where Bill Potter will be speaking.

Providential historian Bill Potter

Nashville Area Historic Sites
Nashville & Franklin Civil War Tour Includes

Stones River National Cemetery

Fortress Rosecrans

General William S. Rosecrans

Fort Negley Park

John Bell Hood

Winstead Hill Park

Carter House

Carnton Plantation
Tour Highlights
Stones River National Battlefield
We will begin at 9:00am at the Stones River National Battlefield, just 30 minutes from the Gaylord Opryland Hotel. Known in the South simply as the "Battle of Murfreesboro", the battle was fought from December 31, 1862, to January 2, 1863, and of the major battles of the Civil War, had the highest percentage of casualties on both sides. We will tour the battlefield with Bill Potter and learn of the men — including the "Fighting Bishop" General Leonidas Polk — who engaged in this great struggle, along with the tactics they employed and the ideology that drove them.

Providential historian Bill Potter

Stones River National Cemetery
Fortress Rosecrans
Located in Murfreesboro, Fortress Rosecrans was the largest fort built during the Civil War. At 225 acres, it covered an area close to a mile wide. The fortress was built between January and June of 1863 following the battle of Stones River, which gave control of Middle Tennessee to the Union Army. The periphery consisted of earthen curtain walls connecting a series of bastions, or lunettes, with fortified redoubts inside. At the time, numerous buildings covered the site: warehouses, saw mills, depots and soldiers' quarters. It sat astride the Nashville and Chattanooga Railroad and the intersection of two major pikes, Wilkinson and Old Nashville. It was named after the commander of the Army of the Cumberland, General William S. Rosecrans. Upon completion, it became a center for logistical support for the Union's push into the South.

Fortress Rosecrans Once Covered 225 Acres

General William S. Rosecrans
Fort Negley
Fort Negley is the Large Civil War-era Union stone fort. After its capture in 1862, Nashville was developed by Union forces into the most fortified city in North America, second only to Washington, D.C. A series of forts ringed the city, the largest and southernmost being Fort Negley, named for U.S. Gen. James Scott Negley, provost marshal and commander of Federal forces in Nashville. Fort Negley was the largest fortification built by the occupying Union Army in Nashville and the largest inland stone fort built during the Civil War. Measuring 600 feet by 300 feet, Negley covered four acres and was constructed from October to December 1862. The stronghold was constructed by conscript laborers, both slaves and free blacks, of stone, logs, earth, and railroad iron. More than 2700 African American men worked to build Fort Negley; only 300 were paid for their labor.

Entrance to Fort Negley Park

Antique Postcard Aerial View of Fort Negley
Spring Hill
Spring Hill was the prelude to the Battle of Franklin. On the night of November 28, 1864, General John Bell Hood's Army of Tennessee marched toward Spring Hill to get astride Major General John M. Schofield's Union army's life line. November 29, during the night, the bulk of Schofield's command passed from Columbia through Spring Hill to Franklin, right past the sleeping confederate army. This was, perhaps, Hood's best chance to isolate and defeat the Union army.

Confederate General John Bell Hood

Rippavilla Plantation, Spring Hill, Tennessee
Winstead Hill
Next we will move to Winstead Hill (box lunch provided). Here the Confederates launched a charge that was almost twice as long as, and far more deadly than, the famous Pickett's charge at Gettysburg a year earlier, costing them fourteen Confederate generals (six killed or mortally wounded, seven wounded, and one captured) and 55 regimental commanders. Here we will get an overview of the battle from the vantage point overlooking the town of Franklin, which is two miles to the north.

Winstead Hill Park, 2 Miles South of Franklin

Winstead Hill Monument Overlooking the Town of Franklin
Carter House
Carter House is our next stop. We will hear the remarkable story of the Carter family and their beloved son Todd who charged down from Winstead Hill to literally free his family from the Yankee command that had commandeered his house with his family locked in the basement. We will see the Carter farm office, the most bullet-riddled structure still standing from the War, and numerous other authentic relics from that turbulent time.

Home of Fountain Branch Carter

The Most Bullet-Riddled Structures Still Standing from the War
Carnton Plantation
Carnton Plantation is our final stop. Beginning at 4pm on November 30, 1864, Carnton witnessed what is believed to be the bloodiest five hours of the Civil War, beginning with a massive frontal assault larger than Pickett's Charge at Gettysburg. On the morning of December 1, 1864 the bodies of four Confederate generals killed during the fighting (Patrick R. Cleburne, Hiram B. Granbury, John Adams, and Otho F. Strahl), lay on Carnton's back porch. The floors of the restored home are still stained with the blood of the men who were treated there. You will hear the remarkable accounts of bravery and valor by soldiers and citizens alike, as we culminate with a tour of America's largest privately owned military cemetery and the remarkable story of how it came to be. Tour ends at 3:30pm. Opryland is 30 minutes away and the convention begins at 5pm.

Carnton Plantation, Home of the McGavock Family

The McGavock Confederate Cemetery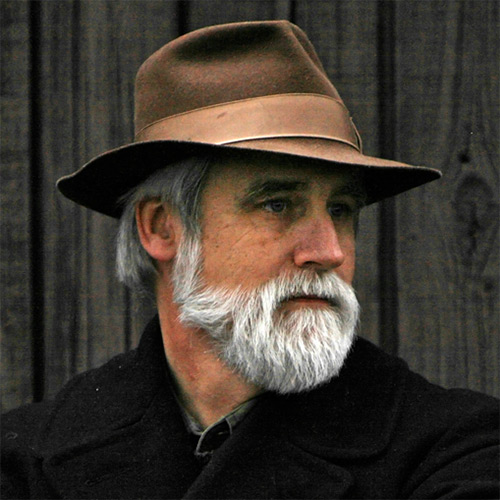 Historian Bill Potter
An experienced historian and avid bibliophile, Bill Potter combines a lifelong study of American history with an uncommon ability to captivate audiences of all ages as he traces the providential acts of God throughout the ages. Mr. Potter has taught history in high schools and colleges, has led many tours of American and European historical sites and brings to each event a wealth of experience and knowledge. An experienced researcher and writer, Mr. Potter possesses a practical knowledge of antiquarian books, documents, and artifacts and has published several short books and has penned many articles and book reviews for publication. Bill has earned a well-deserved reputation as a man gifted in communicating the story of God's providential hand in American history. As a father of eight children, he appreciates the necessity of passing on to the succeeding generations the richness of both our regional and national history. He and his wife, Leslie, reside in Virginia.
Event Schedule
Note: Schedule times and venues subject to change.
Battle of Franklin
47 miles ≈ 45 mins. from Gaylord Opryland
9:00am
Rippavilla Plantation — Spring Hill
5700 Main Street, Spring Hill
13 miles ≈ 20 mins.
11:00am
Winstead Hill
4023 Columbia Avenue, Franklin
2 miles ≈ 5 mins.
Lunch on your own*
Nearby restaurants or bring a picnic for Winstead Hill or Carter House
* Order sack lunch delivered to Winstead Hill for $10
1:30pm
Carter House
1140 Columbia Avenue, Franklin
2 miles ≈ 5 mins.
3:00pm
Carnton Plantation
1345 Eastern Flank Circle, Franklin
19 miles ≈ 30 mins.
5:30pm
Olive Garden*
1098 Crossings Circle, Spring Hill
* Optional fellowship time
Battle of Nashville
36 miles ≈ 45 mins. from Gaylord Opryland
9:00am
Stones River National Battlefield Visitors Center
1563 N. Thompson Ln., Murfreesboro, TN 37129
5 miles ≈ 10 mins.
11:00am
Fortress Rosecrans
1028 Old Fort Street, Murfreesboro
32 miles ≈ 40 mins.
Lunch on your own*
Nearby restaurants or bring a picnic for Fort Negley
* Order sack lunch delivered to Fortress Rosecrans for $10
12:45pm
Fort Negley
1100 Fort Negley Blvd., Nashville
2.2 miles ≈ 10 mins.
2:30pm
Tennessee State Museum
505 Deaderick Street, Nashville
Tennessee State Capitol
600 Charlotte Ave, Nashville
3:30pm
Conclusion of Tour
(Explore museum and capitol inside on your own)
10 miles ≈ 15 mins. back to Gaylord Opryland
Downtown parking available at 400 Charlotte in the Music City Central Garage — $5 Early Bird (6:30am – 6:30pm); $8 up to 2 hours; $10 2-4 hours; $12 daily max; special events as posted — Premier Parking 615-238-2250
Also check Library Garage, 151 6th Ave N. — misc rate(s): $1 first 1/2 hour; $1 each additional 1/2 hour; $10 daily max; $5 after 5 pm and weekends
Looks like the best surface lot for those with larger vehicles is 714 Church — $7 for 2 hours; $10 until 6 pm; Premier Parking 615-238-2250
Here is a map for you with most parking options: ParkItDowntown.com
There are many clean, economical hotels in Spring Hill or near the Opryland Hotel at which you may choose to stay.
Bill Potter will be speaking at the Teach Them Diligently Convention at the Opryland Hotel, Thursday-Saturday (separate admission required).
Accommodations
For those attending the Teach Them Diligently Conference at the Opryland, convention rates are available through Teach Them Diligently. If you are coming just for the tour, there is a wide variety of accommodations throughout the Nashville / Franklin area.
Ticket Pricing Information
Note: Early Bird prices shown below valid through March 11.
Included in This Tour
Admission and guide fees at Rippavilla Plantation
Admission and guide fees at Carter House
Admission and guide fees at Carnton Plantation
All other venue admissions and guide fees throughout the tour
Wireless headset receiver for ease of hearing guides
Optional sack lunch (sandwich, fruit, chips and water bottle) available for $10 each with 72 hours advance notice
Biblical/providential interpretation from Bill Potter
Rich fellowship with other brothers and sisters in Christ
(5-12)
(12+)
Tour price includes all admissions and a box lunch each day. Space is limited, so register today while there is still room!
After the tour, Bill Potter will speaking at the Teach Them Diligently Homeschool Convention at the Opryland Hotel in Nashville March 19-21. Separate registration required. Stop by our booth #TBA and register to win a complimentary registration on a future Landmark Events history tour!