Landmark Events is excited to announce our fall tour of Washington, D.C., offered exclusively to members of Classical Conversations! This tour perfectly correlates with the Cycle 3 kickoff and is geared towards Challenge kids, but all of you are welcome to come along and explore God's providence in our nation's capital. For your convenience, two identical tours are being offered. If you can't attend this tour, consider joining us for the September 25-29 Tour.
Sign Up and Get a FREE MP3!
As a special "thank you" for subscribing to Landmark Events' email newsletter, after signing up please enjoy a FREE downloadable copy of Walking the Battlefield Brings the Dead to Life by historian Bill Potter.
About the Event
oin other Classical Conversations families on this private tour of Washington, D.C. Christian historian Bill Potter will lead our group through the most diverse, iconic, fascinating, provocative, educational and entertaining historical sites imaginable. Even if you have been to the nation's capital city before, you have not likely had the scholarly and Biblical interpretation of each of these historic sites that Landmark Events will give you.
Talk about a tour with purpose! We and our kids learned so many things about Washington, D.C. that we would have missed if we went on our own. The tour guides are great! We had the time of our lives and this tour will be a cherished lifetime memory." —Pat M.

Mount Vernon

Washington Monument

Jefferson Memorial

WWII Memorial

International Spy Museum

Supreme Court

Library of Congress

Antietam Battlefield

Lincoln Memorial 2
Definitely worth more than a month of book lessons and to be remembered for so much longer! Best of all, the tour was Christ-centered in every aspect. Thank you Landmark Events for precious homeschool memories for our family!" —Rena B.
Included in This Tour
Opening night welcome reception Monday, October 16
All venue admissions throughout the tour
Transportation on top-of-the-line motor coaches
$25 Metro pass during the tour
Teaching from professional historian Bill Potter
Box lunch at the battlefield on Thursday, October 19
Movie night on Thursday!
Farewell Banquet Friday, October 20
Access to deeply discounted rate at Hampton Inn Silver Spring
Rich fellowship with other brothers and sisters in Christ
Refer Other CC Families and Go for Free!
Register your family
Refer another CC family and have them enter your last name in the Promotion Code box at check out, saving them $50 per person instantly.
We will give you a check at the tour for the same amount you saved your friends.
Refer multiple families and receive multiple rebates up to the full cost of your registration!
(4 and under free if sitting on lap and sharing meals with a family member.)
I can't give this tour high enough praise: the number of places that you see, the connection to our country that you feel, and the solid Biblical worldview that you hear all make for a truly unforgettable experience!" —Katrin H.
The Antietam National Battlefield is the scene of the bloodiest single-day battle in American history. General Lee's controversial first invasion of the North brought what many considered an undefeatable army fresh off a drubbing of the Yankees at Manassas, to Maryland and to bring the war to a conclusion in favor of the Confederacy. Providence intervened dramatically and the desperate battle that followed broke all boundaries for savagery in a hard war. From it issued the Emancipation Proclamation.

Antietam National Battlefield Memorial, Burnside's Bridge 1

Arlington House in Arlington National Cemetery 2
The most revered cemetery in the United States lies just across the Potomac River from the capitol, in Arlington, Virginia. It is the final resting place of 400,000 soldiers, including the Tomb of the Unknown representatives of America's military dead and the graves of 367 Medal of Honor recipients. This site will elicit a patriotic sigh and thankful acknowledgement to God for his Grace in giving our nation a sacrificial spirit to defend the Republic.
We will honor and remember several founders of our nation at Mt. Vernon — George Washington's incredible plantation — and at the magnificent Thomas Jefferson Memorial. Both historic sites will remind us that God installs unique men to lead nations and accomplish his purposes at specific times in history. Singular in their character and attainments, both Washington and Jefferson changed history and guided the United States to conform to their view of the Constitutional founders.
We will visit the new World War II Memorial the simple yet sobering Viet Nam War Memorial, and the lifelike Korean War Veterans Memorial, all located on the Mall. We will discuss the biblical appropriateness of honoring war veterans and the nature of architectural memorial iconography in America.

World War 2 Memorial, Washington, D.C. 3

Vietnam Veterans Memorial 4
The greatest treasure troves of American material culture and historic remembrance are found in the Smithsonian Institution. We conclude our tour on the mall where you will have opportunity to visit the Air and Space Museum where the Spirit of St. Louis, Apollo Space Capsules and many other artifacts reside — machines flown by men who moved the history of the entire world in new directions. Other Smithsonian Museums on the mall include Natural History, American History, African American Museum, and American Indian Museum. We will marvel at some of the 137 million historic and natural artifacts collected since the 1840s and analyze, in the light of Scripture, the evolutionary and humanistic presuppositions of their interpretative framework.

Smithsonian Institution Building 5

National Air and Space Museum Entrance 6
At the National Archives and the Library of Congress we will view documents of our national heritage and tell stories of the providential ways in which God has preserved our country. We will explore the galleries and learning center to see how our civil government in Washington interprets itself.

Mt. Vernon

International Spy Museum 8
Espionage began in biblical times and has continued unabated till today. The subject of television programs, movies, thousands of books, and spectacular court cases, spying captures everyone's imagination. Spies have brought down governments, gotten secret agents arrested or killed and have helped steer the foreign policy of the nations of every continent. The Spy Museum shows espionage in all its aspects both comical and deadly serious. This is a visit to an unusual and unforgettable history museum where, from the first room to the gift shop, it will prove one of the most interesting places you will ever encounter.
No visit to Washington is complete without a visit to the looming giant of the Lincoln Memorial. Few men of history have generated so many admirers; the constitutional and war policies of the 16th President have been cited as precedent by Presidents Woodrow Wilson, FDR, George Bush and others. So many myths have developed over the years that Old Abe could give the ancient Greek deities a run. Not every historian admires the man from Illinois; should prove to be an interesting visit.

Lincoln Memorial, Washington, D.C. 9

United States Supreme Court Building 10
Scripture, biblical characters, and allusions to the Christian faith abound throughout Washington, D.C. on public buildings. We will be calling attention to the faith of the Founders and many of the men who served in government through the centuries as they left their worldviews carved in stone. The antithesis between God's Law and secular humanism, Christianity and paganism, the Sovereign Lord and wannabe-sovereign man are everywhere apparent if you know where to look. We will visit the Supreme Court Building and discuss the origins of law and the syncretism that has characterized our legal system.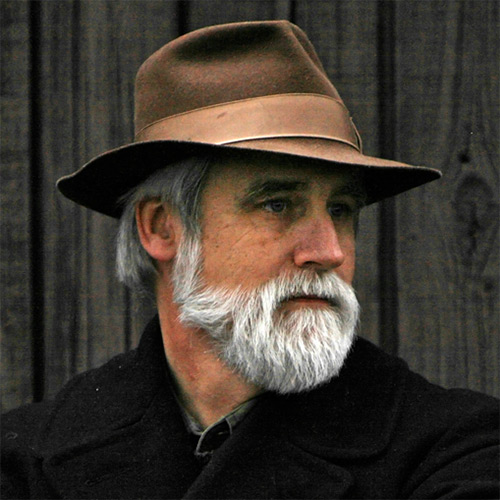 Historian Bill Potter
Historian Bill Potter combines a lifelong study of history with an uncommon ability to captivate audiences of all ages as he traces the providential acts of God throughout the ages. Leading tours of American and European historical sites, he has earned a well-deserved reputation as a gifted communicator, bringing to each event a wealth of experience and knowledge. A seasoned researcher and writer, Mr. Potter possesses a practical knowledge of antiquarian books, documents, and artifacts and has published numerous short books, as well as many articles and book reviews. He and his wife, Leslie, reside in Virginia.
Bernie Beall
Bernie and his wife Linda founded Great Commission Families in 2006 as a local family ministry helping families to "take steps of faith toward greater involvement in the Great Commission". Prior to Great Commission Families, they were on staff with Campus Crusade for Christ for 23 years, including 8 years as the D.C. Metro Director, then on the National Team for CCC's International Student Ministries. Today, a big part of their ministry is creating family-friendly evangelistic outings by giving Christian heritage tours in Washington, D.C. showing the evidence of our Christian heritage on display throughout our nation's capital and surrounding region, including at the local major Civil War battlefields. Bernie and Linda met at Penn State University in 1979 where Bernie graduated in Agriculture and Linda in Nursing. Today, Bernie is an ordained minister with the Evangelical Church Alliance. Bernie and Linda have four grown children and live in Maryland not far from their seven grandchildren, and near the family dairy farm where Bernie grew up.
Event Schedule
Note: Schedule days and venues subject to change.
7:00pm
Opening Reception at the Hampton Inn(Tour registrations, introductions and overview.)
(tour registrations, introductions and overview)
7:45am
Meet in hotel lobby
8:00am
Depart from hotel to Metro Station (Silver Spring) as a group (0.4 mile walk)


Red Line

towards Shady Grove—Exit Union Station (exit at 1st Street)
Meet at Columbus Fountain in front
9:00am
Supreme Court
10:30am
Capitol Visitors Center
11:15am
Lunch on own in Capitol Cafeteria
12:00pm
U.S. Capitol
1:45pm
Library of Congress
3:30pm
National Archives
8:00pm
Option after-dinner discussion with Bill Potter
Q&A on subject of the Day (Hampton Inn, lower level)
7:45am
Meet in hotel lobby
8:00am
Depart hotel on coach
9:30am
Antietam Battlefield Tour (lunch provided)
1:00pm
Depart Antietam
2:30pm
Lincoln Memorial
3:30pm
Arlington Cemetery, Arlington House, Tomb of the Unknown Soldier (changing of the guard)
5:30pm
Depart Arlington Cemetery
6:30pm
Dinner on own
8:30pm
Optional Movie Night — The Conspirator
(Hampton Inn, lower level)
8:00am
Meet in hotel lobby
8:15am
Board Metro


Red Line

towards Shady Grove (exit at Gallery Place/Chinatown Metro Station)
Exit station at 9th St NW and G St NW and walk approx. 1 block on 9th St NW
9:00am
Spy Museum (800 F Street NW)
Lunch on own
1:00pm
WWII Memorial (1750 Independence Ave SW), Vietnam Memorial (5 Henry Bacon Dr NW), and Korean Memorial
2:30pm
Explore on your own Smithsonian Museums and Smithsonian Castle
6:00pm
Return to hotel via Metro:
Smithsonian Station —

Orange Line

or

Blue Line

or

Silver Line

to Metro Center Station
Metro Center Station —

Red Line

towards Silver Spring to Silver Spring Station
6:45pm
Meet in hotel lobby for shuttle to farewell banquet
7:30pm
Closing Banquet: Mrs. K's Toll House Restaurant
For your convenience, a block of rooms has been reserved at the Hampton Inn Silver Spring (8728A Colesville Rd., Silver Spring, MD 20910). We have used this hotel before and found it to be well suited to our needs. Surrounded by restaurants, and just three blocks from the Red Line on the Metro, this clean hotel will be the site of the opening reception and the after-dinner discussions.
Standard rooms are available at $149 per night including hot buffet breakfast and Wi-Fi internet access throughout the hotel. This special rate is valid from October 16-20. If you need to arrive early or stay late, please let us know and we will work to secure a room for you at our rate for the additional nights.
Use Group Code HHA and Make Reservations by September 24 for Special Rate!
You can make reservations online, or contact the toll-free Hilton Central Reservations Line (24 hours) at 1-800-HILTONS (1-800-445-8667) and reference Landmark Events Group Code HHA.
If you want to understand the link between Scottish and U.S. history that you never learned in school, if you want to see the Scottish countryside, climb the castles, hear the stories of old, meet like-minded friends, and be inspired to stand for your faith like those who have gone before, this trip is for you!" —D. Daniel
Key People
George Washington
Thomas Jefferson
Robert E. Lee
George B. McClellan
Abraham Lincoln
Dwight D. Eisenhower
Audie Murphy
John J. Pershing
John Marshall
Charles A. Lindbergh
Robert Hanson
Paul Tibbets
Randolph Hearst
Key Events
Ratification of the Constitution
McCulloch v. Maryland
Roe v. Wade
War Between the States
War with Spain
Election of Thomas Jefferson (1800)
Election of Abraham Lincoln (1860)
The Second World War
Dropping of the Atomic Bomb
Solo Flight across the Atlantic
Spy Catching in the Cold War
Key Issues
How to interpret American History biblically
The nature of republican government
Patriotic iconography and memorial
The Atomic controversy
Competing law-words and worldviews
Espionage and legitimacy
Constitutional interpretation
The role of heroes in our history
Does the mass media create popular culture or reflect it?
Uses of the "Great Man" theories
Providences galore!
How can we best fight for God's Kingdom in a pagan land?
Bibliography/Recommended Reading
The historic works connected with the subjects we will teach and discuss is vast and impossible to cover in a few or even short books. Nonetheless, there are some books that will be helpful in both the short and long run for study of the historical artifacts of our tour, both intellectual and material. As usual, there is much on the internet that is very helpful for learning about the actual monuments and memorials we will visit, but their meaning, purpose, and relevance is at the real heart of our tour.
God and Government, by Gary DeMar
The Christian Life and Character of the Civil Institutions of the United States, by Benjamin F. Morris
The Theme is Freedom: Religion, Politics, and the American Tradition, by M. Stanton Evans
George Washington's Sacred Fire, by Peter Lillback
George Washington, Indispensable Man, by Thomas Flexner
George Washington, Founding Father, by Richard Brookhiser
Landscape Turned Red: The Battle of Antietam, by Stephen Sears
The Real Lincoln, by Thomas DiLorenzo
Abraham Lincoln, by David Donald
The Jefferson Image in the American Mind, by Merrill Peterson
Presence of the Past: A History of the Preservation Movement in the United States before Williamsburg, by Charles B. Hosmer
The Enola Gay, by Paul Tibbets
Lindbergh, by A. Scott Berg
Spying in America: From the Revolutionary War to the Beginning of the Cold War, by Michael J. Sulick
Encyclopedia of Cold War Espionage, Spies and Secret Operations, by Trahair and Miller
Constitutional Chaos by Andrew Napolitano
history.com/topics/william-randolph-hearst
pbs.org/crucible/frames/_journalism.html
Frequently Asked Questions
Cancellations
Our cancellation policy is simple and reasonable, not punitive. You only pay loss suffered by Landmark as a result of your cancellation, no penalty or "service charges". If the tour is not fully booked at the time you cancel, we will refund your full registration less any nonrefundable payments we made to hotels, coaches, etc. on your behalf. We will gladly issue full refunds for spaces that are re-booked, regardless of the time of cancellation.
We recommend you consider travel insurance which can cover losses due to illness, flight cancellations, lost luggage. InsureMyTrip.com is a good place to start when researching travel insurance.
Schedule
The tour begins Monday at 7pm with an informal welcome reception at the Hampton Inn where we will make introductions, give a tour overview and distribute your name tags, audio sets and final information. Our tour ends Friday at 7pm with a wonderful farewell banquet at historic Mrs. K's Toll house.
A detailed schedule can be found above in the Event Schedule section and we will also send a file to you for your reference prior to your arrival. The general protocol for our days will be instruction on the bus or while walking to the venue, a brief explanation/interpretation at the venue and then a time to explore on your own or take the "house tour". There are a couple of special opportunities that may avail themselves at the last minute and would require a shuffling of the schedule but we will cross those bridges as we come to them.
Free Time
There is always a healthy tension between filling the day, and some nights, with information and instruction and providing "free time" for guests to explore their own interests or just relax. As your tour provider, we will provide as much opportunity as possible to get you information related to our tour, understanding that you may choose to skip a certain venue or function. We are here to serve you and not to hold you captive, so let us know how we can best meet your individual goals for the tour.
Tip: If you are in earlier on Monday and are looking for something to do, consider the Smithsonian Museums. We schedule three hours on Friday for free museum time in an area of museums that couldn't be fully navigated in three weeks. The Bureau of Printing and Engraving is nearby, as is the Holocaust Memorial Museum.
Nearest Airport
Reagan International (DCA) – Accessible to Hampton via the Metro Red Line or taxi. Reagan Airport Metro Transport – Metro service is available from Washington's Reagan airport to the Silver Spring station where you can call the hotel, (301) 588-5887, and they will send a shuttle van to get you and your luggage. Be patient, as the hotel has just one shuttle to service all the guests.
Transport
We have chartered a clean, comfortable coach for our transportation needs on Tuesday and Thursday. Wednesday and Friday we will be riding the Metro system.
What to Wear
Our desire is to communicate charity and respect to those around us by dressing modestly in coverage and fit whether we are on the battlefield or in the banquet room. We request no cut-offs or t-shirts. We suggest a bit more dressy for the Farewell Banquet, where many men wear sport coats.
What to Bring
Hat, comfortable walking shoes as we will walk a lot, journal, camera, umbrella.
What NOT to Bring
We will be in many Federal buildings, and consequently pass through security screenings. Leave anything you wouldn't take through airport security (pocket knives, pepper spray, etc.) in your hotel room.
Metro Public Transportation Information
Landmark Events provides a pre-loaded SmarTrip card for each attendee to use on the Metro rail and bus systems. This card is loaded with $25 in funds for fares and must be returned to Landmark Events at the end of the tour. If lost, you will be responsible for the replacement cost.
Many of the Memorials are open 24 hours so you will be able to remain on the mall or return to them on your own via the Metro if you desire. Our hotel is close to the Silver Spring station of the Red Line. There is another Metro station just outside of Arlington National Cemetery, just a few blocks from many of the memorials; Lincoln, Jefferson, Iwo Jima, etc., as well as one near the Smithsonian Museums. Visit the Metro website to see routes and schedule. The Hampton Inn Silver Spring is at 8728A Colesville Rd., Silver Spring, MD 20910.
Miscellaneous
Arlington National Cemetery App Arlington National Cemetery has developed ANC Explorer, an application that is available across common web browsers and on mobile smart phones. This app enables veterans, family members and the public to explore Arlington's rich history. This first version of ANC Explorer allows users to locate gravesites events, or other points of interest; generate front and back photos of a headstone or monument; and receive directions to those locations.