Special Vets Dinner Included!
Join us Friday, October 19 as we honor WWII veterans with a special evening of food, song and fellowship on board the USS Yorktown at Patriot's Point. Meet special guest Herb Griffin, who stormed Utah Beach on June 6, 1944, as well as his brother Ed, an Army engineer.
ith their old-world charm and blend of Old South, French and Victorian cultures, historic Charleston and Savanna are two of the most transporting and inspirational cities for studying the providence of God and the sturdy, genteel souls that called this historic area their home. Join us April 19-23 as we rediscover the landmark history that has made Charleston unique and great. Bill Potter will teach the history of these storied cities from a providential biblical perspective, bringing his unique gift of storytelling to bear in a way that will inform, enlighten and entertain the youngest to the oldest of every family.
"If we tenaciously hold on to the fragments of a noble past, cling to the planks of a ship-wrecked Constitution, the very attitude we shall maintain may possibly inspire other lovers of liberty in this land to rally to a last, mighty effort to regain lost ground, or at least to arrest further strides to ruin…." —Reverend Dr. John Lafayette Girardeau (1825-1898)
Fort Sumter
We will begin where the Civil War began. A short ferry ride into the harbor will take us to a tiny island where we will tread the very bricks and mortar where those fateful shots were fired in April of 1861 at Fort Sumter, a bastion of historical controversy.
The CSS Hunley
On February 17, 1864, the H.L. Hunley became the first successful combat submarine in world history with the sinking of the USS Housatonic. After completing her mission, she mysteriously vanished and remained lost at sea for over a century. For decades, adventurers searched for the legendary submarine. We've booked a private tour of the unique research facility that is working to unlock the mysteries of the Hunley since its recovery in 2000.
Magnolia Cemetery
With lovingly landscaped paths and ponds, trees and green space, Charlestonians would come to Magnolia to picnic and play, as well as visit lost loved ones. Today, Magnolia Cemetery continues as one of the best and most beautiful examples of rural and Victorian cemetery design in the country. A "who's who" of Charleston and South Carolina history is buried here.
Ft. Moultrie
Stepping back in time, we will stand on the ramparts as Mr. Potter paints the picture for us of the glorious defeat of the British by amateur American gunners behind their Palmetto barricades in June of 1776.
Charleston's Churches
We will visit three of Charleston's most beautiful and historic churches—St. Philip's Episcopal Church, St. Michael's Church and the Huguenot Church. You will hear the soul-stirring stories of men like the Reverend Dr. John Girardeau, a Calvinist of Scottish and French Huguenot descent and minister of the controversial mixed-race congregation, Zion Presbyterian Church of Charleston. As we explore the grounds of these churches we will also have the opportunity to visit the graves of such South Carolina notables as Charles Cotesworth Pinckney and John Rutledge.
The Old Exchange & Provost Dungeon
Completed in 1771, the Old Exchange Building is a Charleston landmark and the site of some of the most important events in South Carolina history. Over the last two and a half centuries, the building has served as a British prison, a venue for entertaining George Washington, a slave market, a meeting place where South Carolina ratified the US Constitution, a post office, city hall, a military headquarters and much more.
Charleston Tea Garden
We will tour the only tea plantation in North America, from the fields to the factory floor, and learn the entire tea-making process. The icing on the cake—or scone if you prefer—is to hear Mr. Potter tell the amazing story of the British "acquiring" tea plants from the Chinese through the actions of an audacious Scotsman!
Patriot's Point and the USS Yorktown
We will spend an afternoon exploring this wonderful naval museum on Charleston Harbor that boasts the World War II aircraft carrier, the USS Yorktown as its centerpiece. It's also home to the Patriots Point Museum, a fleet of National Historic Landmark ships, the Cold War Memorial, the official Medal of Honor Museum, a reproduction of a Viet Nam firebase and much more!
Old Sheldon Church Ruins
Old Sheldon Church was originally known as Prince William's Parish Church and was built in the Greek Revival style between 1745 and 1753. It was burned down by the British in 1779 during the Revolutionary War. In 1826, it was rebuilt only to be burned again by General Sherman in February 1865. Today, these gorgeous ruins from a bygone era are found amongst majestic oaks and scattered ancient graves.
Old Fort Jackson
Located on the Savannah River just 3 miles east of the city, Fort Jackson was constructed in 1808 as part of President Thomas Jefferson's Second System coastal defense initiative and named after Revolutionary War patriot James Jackson. Soldiers were stationed at Fort James Jackson to guard Savannah during the War of 1812 and the Civil War.
Fort Pulaski
During the American Civil War, the Union Army successfully tested rifled cannon in combat in 1862 there, the success of which rendered brick fortifications obsolete. The fort was also used as a prisoner-of-war camp.
Independent Presbyterian Church
Scotsmen landed with James Oglethorpe at the founding of Georgia in 1733 and brought with them a strong faith. By 1755, the Presbyterian Church of Savannah, later called the Independent Presbyterian Church, had been established. In many ways it became the mother church of Georgia Presbyterians.
Laurel Grove Cemetery
This former rice plantation turned 67-acre cemetery out of a grudge towards city officials, sold out of burials at the end of The Victorian Age! Yet arguably it is Savannah's most beautiful cemetery in terms of burial architecture, iron work, mausoleums & stone carving.
Harper Fowlkes House
The Harper Fowlkes House was designed by Charles B. Cluskey and is noted for its unique "Temple of the Wind" columns, richly furnished interiors, important oil portraits, and original architectural details to the home. We like it because it is home to the Society of the Cincinnati.
Historic Wesley Monumental Church
This Gothic Revival church built in 1868, pays tribute to brothers John Wesley (1703-1791) and Charles Wesley (1707-1788). John Wesley founded the movement that became the Methodist denomination. His brother Charles Wesley wrote the words to about 6,000 Christian hymns including "Hark! The Herald Angels Sing".
Ticket Information
(Note: Landmark Events does not charge for National Park Service venues.)
Children
Children (0-4):
FREE
Youth
Youth (5-15):
$399
Adults
Adults (16+):
$499
Included in This Tour
All admissions to all venues
All guide and docent fees
Electronic headset receiver for ease of hearing guides
Biblical/providential interpretation from historian Bill Potter
Dedicated fellowship time with other brothers and sisters in Christ
Landmark Events' signature service throughout the tour
Not Included in This Tour
Transportation
Meals
Accommodations
This tour is a car tour. Each family is responsible for their own lodging and meals, and transportation. All venue admissions are included in your registration fee. If you have any questions, or if we can be of service in any way, please don't hesitate to contact us.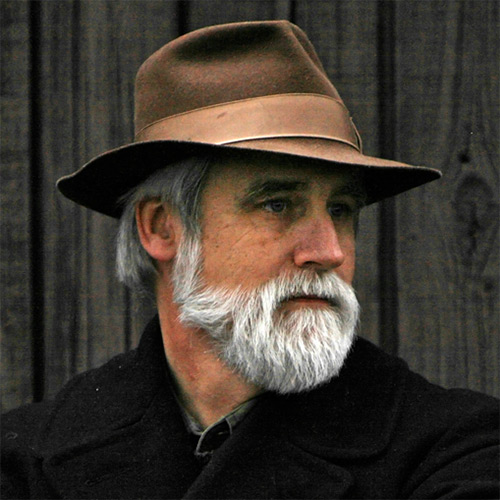 Historian Bill Potter
An experienced historian and avid bibliophile, Bill Potter combines a lifelong study of American history with an uncommon ability to captivate audiences of all ages as he traces the providential acts of God throughout the ages. Mr. Potter has taught history in high schools and colleges, has led many tours of American and European historical sites and brings to each event a wealth of experience and knowledge. An experienced researcher and writer, Mr. Potter possesses a practical knowledge of antiquarian books, documents, and artifacts and has published several short books and has penned many articles and book reviews for publication. Bill has earned a well-deserved reputation as a man gifted in communicating the story of God's providential hand in American history. As a father of eight children, he appreciates the necessity of passing on to the succeeding generations the richness of both our regional and national history. He and his wife, Leslie, reside in Virginia.
Event Schedule

Times and locations subject to change.
Monday, April 18
Tuesday, April 19
Wednesday, April 20
7.6 miles ≈ 16 mins. from Hampton Inn & Suites
Fort Moultrie
(1214 Middle St., Sullivan's Island, SC 29482)
10.7 miles ≈ 23 mins.
Huguenot Church
(136 Church Street, Charleston, SC 29401)
0.2 miles ≈ 2 mins.
Saint Michael's Church
(71 Broad St, Charleston, SC 29401)
0.4 miles ≈ 3 mins.
Saint Philip's Church
(142 Church St, Charleston, SC 29401)
0.4 miles ≈ 3 mins.
Old Exchange and Provost Dungeon
(122 E Bay St, Charleston, SC 29401)
* Parking garages—both $1 per 30 minutes: 140 E. Bay St. or 90 Cumberland St.
Optional evening lecture and fellowship at hotel
Thursday, April 21
Friday, April 22
Saturday, April 23
Event Schedule

Times and locations subject to change.
Monday, April 18
Tuesday, April 19
9.2 miles ≈ 19 mins. from Hampton Inn
8:30am

Fort Sumter

5.6 miles ≈ 14 mins.
2:00pm
Friends of the Hunley
1250 Supply Street, Charleston, SC 29405
Plenty of free parking on site. Meet at the main entrance.
3.4 miles ≈ 9 mins.
4:00pm
Magnolia Cemetery
70 Cunnington Ave, Charleston, SC 29405
Enter gates and bear right. Go behind the big granite mausoleum on the dirt path and park down by the ropes—pass the ropes and you may get stuck! Meet by the mausoleum. Please do not walk on graves, sit/lean on headstones or climb the trees. We have been granted a special access as an educational group. They do not allow tours as a rule.
9.1 miles ≈ 19 mins. to return to Hampton Inn
Wednesday, April 20
Thursday, April 21
29.1 miles ≈ 48 mins. from Hampton Inn
9:15am
Charleston Tea Garden
6617 Maybank Highway, Wadmalaw Island, SC 29487
Plenty of free parking in the lot. Meet at the picnic tables under the live oaks just past the gift shop. If raining, meet under the large awning at the entrance outside the visitor's center.
25.2 miles ≈ 45 mins.
2:00pm
Patriots Point Naval & Maritime Museum
40 Patriots Point Rd, Mt Pleasant, SC 29464
$5 per vehicle. Meet outside the main entrance.
6.1 miles ≈ 15 mins. return to Hampton Inn
Friday, April 22
75.5 miles ≈ 1 hour, 22 mins. from Hampton Inn
9:30am
Old Sheldon Church Ruins
Old Sheldon Church Rd, Yemassee, SC 29945
Ample free parking available across the street in a dirt lot. Careful crossing the highway.
51.2 miles ≈ 53 mins.
1:00pm
Harper Fowlkes House
230 Barnard St, Savannah, GA 31401
Park at the Civic Center parking lot at 270 W Liberty Street.
.3 miles ≈ 3 mins.
2:30pm
Independent Presbyterian Church
207 Bull St, Savannah, GA 31401
2 blocks walk from Harper Fowlkes house
.7 miles ≈ 5 mins.
4:00pm
Wesley Monumental Church
429 Abercorn St, Savannah, Georgia 31401
Street parking, or the free lot 4 blocks away at Forsythe Park parking lot.
12.8 miles ≈ 26 mins. to SpringHill Suites—Savannah Airport
Saturday, April 23
Charleston
Hampton Inn & Suites Charleston / Mt Pleasant—Isle of Palms
We selected a hotel that is clean, moderately priced for the area, and has a meeting room we can use for lectures and hospitality. You are free to stay wherever best suits you. There is a wide array of accommodations to meet your budget and comfort level in every city we visit.
Hampton Inn and Suites Charleston / Mt Pleasant—Isle of Palms
1104 Isle of Palms Connector, Mount Pleasant, SC 29464
(855) 605 0317
Make your reservations via this link, or call and ask for the Landmark Events rate of $149 per night including breakfast, parking and internet. Arrive April 18, Monday and depart April 22, Friday. *The default dates on the link depart on 4/21, so make sure to manually change it to 4/22 when booking.
Savannah
We have secured rooms for Friday and Saturday night at the Springhill Suites Savannah Airport, One Jay R Turner Dr, Savannah, GA, at a very friendly rate of $139 per night! The rooms have two queen beds and a fold out sofa, so plenty of room. Breakfast, parking and WiFi are also included in the rate. Located near the outlet malls and the National Museum of the Mighty Eighth Air Force, and a short drive to downtown Savannah. The downtown Springhill Suites quoted $320 per night…
The sales manager is setting up the block and we hope to have a link to make reservations by February 26. In the meantime, you can call her, Peggy, at (912) 330-5555 ext 503 and she will make your reservations.
The historic works connected with the subjects we will teach and discuss is vast and impossible to cover in a few or even short books. Nonetheless, there are some books that will be helpful in both the short and long run for study of the historical artifacts of our tour, both intellectual and material. As usual, there is much on the internet that is very helpful for learning about the actual monuments and memorials we will visit, but their meaning, purpose, and relevance is at the real heart of our tour.
The Life of Francis Marion by William Gilmore Sims
Swamp Fox by Robert D. Bass
Crescent Moon Over Carolina, William Moultrie and American Liberty by C.L. Bragg
Encyclopedia of the American Revolution by Mark Boatner
For You They Signed by Marilyn Boyer
Allegiance: Fort Sumter, Charleston, and the Beginning of the Civil War by David Detzer
Raising the Hunley: The Remarkable History and Recovery of the Lost Confederate Submarine by Brian Hicks and Schuyler Kropf
The Hunley: Submarines, Sacrifice, and Success in the Civil War by Mark Ragan
Roll, Jordan, Roll: The World the Slaves Made by Eugene Genovese
Time on the Cross by Fogel and Engerman
Queen of the Confederacy: The Innocent Deceits of Lucy Holcombe Pickens by Elizabeth W. Lewis
A Southern Woman's Story: Life in Confederate Richmond by Phoebe Yates Pember
Mary Chesnut's Civil War edited by C. Vann Woodward