The Grand Canyon Adventure Is Currently Sold Out
Good news for those who can't make this year's sold out Grand Canyon trip — registration is now open for the 2019 Grand Canyon Adventure! Join Landmark Events and a small band of like-minded adventurers next summer on the trip of a lifetime! All arrangements are made — just relax and enjoy the beauty of God's creation as we soak in the many lessons that this magnificent testament to God's creation, judgement and redemption has to offer.
About the Event
Get ready for five fantastic days experiencing the geology, theology and history of the Grand Canyon with a world class Creation Scientist, a top-flight Providential Historian and a small group of friends and family! You will tour inside Hoover Dam and enjoy a sunset dinner cruise on Lake Mead before taking a scenic flight to the wonderful Bar 10 Guest Ranch on the North Rim of the Grand Canyon. Spend the day horseback riding, skeet shooting and just relaxing travel before taking a breathtaking Helicopter ride down to the Colorado River the following morning. You will travel by motorized rafts during the day and sleep under an awesome canopy of stars at night as you learn of God's mighty hand of judgement, redemption and creation along the way. It is truly a trip of a lifetime.

First-class rafting adventure

Horseback riding

Helicopter ride to the river

History where it happened!

Fantastic Fellowship

Memories for a lifetime
Event Highlights
The Grand Canyon is one of the most amazing features on the planet, descending over a mile into the earth and as much as 18 miles in width. Join us on a 5-day raft trip with a Biblical Christian perspective! This trip will encourage your faith as our guides reveal the truth of God's creation found in this gigantic remnant of the Biblical Flood.

Dinner Cruise on Lake Mead

Tours of Hoover Dam
Horseback riding, horseshoe pitching, skeet shooting, and other activities are available for our fun-filled day. In the evening, there is a teaching on the creationist's view of Grand Canyon by ICR Scientist Frank Sherwin, and loads of stories of mountain men and explorers by historian Bill Potter.
Overnight accommodation options include sleeping in a Conestoga covered wagon, on the beautiful deck or in the lodge. The next morning, an exhilarating helicopter ride will whisk us to the Canyon floor where the lower 50 miles of Grand Canyon are explored for two and a half days. Finishing on Lake Mead, the last 40 miles are traveled by jet-boat to meet an air-conditioned motor coach for the return to Las Vegas, arriving by 5:00 PM on Thursday, August 2.

Sleep under the stars in conestoga wagons

Account of pioneers and mountain men
Event Schedule
Note: Schedule times are subject to change.
| | | |
| --- | --- | --- |
| 2:00pm | | Coach departs Las Vegas Marriott for Hoover Dam |
| 3:00pm | | Optional Tour of Hoover Dam |
| 4:30pm | | Coach departs Las Vegas Marriott for Desert Princess Dinner Cruise |
| 6:00pm | | Board Desert Princess for Dinner Cruise on Lake Mead |
| 9:00pm | | Depart Lake Mead for return to Marriott |
| | | |
| --- | --- | --- |
| 10:00am | | Coach departs Marriott for Boulder City airport |
| 12:00pm | | Scenic flight to the Bar 10 Ranch on the North Rim of Grand Canyon. After lunch, spend the day horseback riding, horseshoe pitching, skeet shooting, or just relaxing. |
| 6:00pm | | Dinner at Bar 10 |
| 7:30pm | | Orientation to Geology and History of Grand Canyon |
| | | |
| --- | --- | --- |
| | | Helicopter ride to Canyon floor and embark on 100-mile raft trip down the Colorado River. |
| | | |
| --- | --- | --- |
| | | River day — rafting, hiking, learning, basking in God's creative beauty |
| | | |
| --- | --- | --- |
| | | Morning rafting, afternoon transfer to jet boat to Lake Mead to meet luxury coach back to Marriott by 4pm. |
Frank Sherwin
Research Associate, Senior Lecturer, and Science Writer at Institute of Creation Research
Frank Sherwin received his bachelor's degree in biology from Western State College, Gunnison, Colorado, in 1978. He attended graduate school at the University of Northern Colorado. In 1985, Mr. Sherwin obtained a master's degree in zoology. He contributes his scientific expertise to a variety of ICR's publications on creation science and is one of ICR's most sought-after speakers. He is the author of The Ocean Book and Guide to Animals, co-author of The Fossil Record: Unearthing Nature's History of Life and The Human Body: An Intelligent Design, and a contributor to Guide to Creation Basics and Creation Basics & Beyond.
Historian Bill Potter
Historian Bill Potter combines a lifelong study of history with an uncommon ability to captivate audiences of all ages as he traces the providential acts of God throughout the ages. Leading tours of American and European historical sites, he has earned a well-deserved reputation as a gifted communicator, bringing to each event a wealth of experience and knowledge. A seasoned researcher and writer, Mr. Potter possesses a practical knowledge of antiquarian books, documents, and artifacts and has published numerous short books, as well as many articles and book reviews. He and his wife, Leslie, reside in Virginia.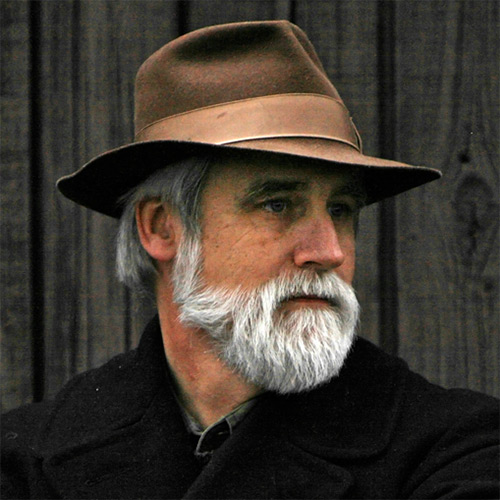 Included in This Tour
All food and equipment
Overnight accommodation for 5 nights:

2 Nights at Las Vegas Marriott Hotel (no casino at hotel)
1 Night at Bar 10 Ranch (Options: conestoga covered wagon, beautiful outdoor deck or bunkhouse)
2 nights in the canyon, riverside!

Tour inside Hoover Dam with historical background by Bill Potter
Sunset dinner cruise on Lake Mead
Scenic flight from Las Vegas to the Bar 10 Ranch on the North Rim of Grand Canyon.
Horseback riding, horseshoe pitching, skeet shooting, and other activities
Exhilarating helicopter ride to the Canyon floor
Exploration of the lower 100 miles of Grand Canyon over two and a half days
Biblical teaching on Geology, History, Theology and Worldview
Fantastic Fellowship
Jet Boat ride to Lake Mead
Deluxe motor coach back to Las Vegas
A lifetime of memories
Not Included
Transportation to/from Las Vegas from your home, transport to Marriott Hotel and guide gratuities.
Ticket Pricing
$2,495
Per Person
Must be at least 8 years old by July 30, 2018 to participate.
---
Cancellation Policy
We understand that we make our plans and the Lord directs our steps. Our philosophy regarding cancellations is driven by compassion and stewardship, not punishment. In its simplest terms, if we can resell your places, we will refund your money. Please understand that Landmark Events must prepay hotels, meals, transportation and other fees in advance, and we consider your registration as a commitment to attend. If you have to cancel, please let us know in writing as soon as you know so we both can work on getting someone else in your place. Keep in mind, registrations are fully transferable to a relative or friend. If you have any questions, or if we can be of service in any way, please don't hesitate to contact us.