wo bold Scotsmen from Tennessee made an indelible impression on our nation with their fearless philosophies and indefatigable wills. We will visit the places that shaped Andrew Jackson and Nathan Bedford Forrest as they forged their place in history, culminating with a day of Highland Games for all our guests to participate in!
Tour Under Construction
We are grateful to God for the financial support many of you have provided, making it possible to move forward. Having an accurate understanding of the times and a hopeful view of life requires seeing God's providential hand in history and understanding His purposes, particularly in turbulent times. Our team at Landmark Events provides that everywhere we go. We hope to see you on a Landmark Tour this year!
We're building these events out as quickly as we can and will have more information posted soon. Given the dynamic nature of the Covid environment, some details may change with the local conditions. All our domestic tours are 100% refundable with the exception of the Grand Canyon tour. Stay tuned and watch your email for updates.
Event Summary
oin military Historian Bill Potter and Battle of Franklin expert, Sam Turley, on this fascinating tour of the Civil War in Middle Tennessee. We will visit remarkable sites and tell the compelling and tragic stories of the brave, sacrificial men and the resilient, compassionate women swept up in the storm of war. Wednesday will include tours of three historic homes in Franklin and Spring Hill. Thursday we will follow the army's path into Nashville and explore Shy's Hill, where Minnesota troops withstood a fierce assault to retake Nashville. We will also visit Fort Negley, an enormous earthen fort that commanded this capital city. After lunch at the Farmers Market, we will tour the outdoor monuments on the Capitol grounds before releasing you to tour the inside of the Capitol and the Tennessee State Museum next door on your own. The Capitol building sits atop the tallest point in Nashville and is open for tours throughout the afternoon. We will end in time to make the opening session at the Teach Them Diligently Homeschool Convention at the Opryland Hotel where Bill Potter will be speaking.
I liked the fact that we could ride separately to the different venues. If we didn't want to visit one, we didn't have to. Or we could leave it early or stay longer. I liked the freedom we had to explore on our own or with the group. This tour went above and beyond my expectations. I can't wait to participate in another one in the future." —Carol R. (Civil War in the West Tour)
Included in This Tour

Historian Bill Potter

Sam Turley

Tennessee State Museum

Tennessee State Capitol


Carnton Plantation

McGavock Cemetery

The Carter House

Rippavilla Plantation

Christian Fellowship

Children's Battle Flag Relay


Fort Negley Park

Winstead Hill Park
Admission and guide fees at Rippavilla Plantation
Admission and guide fees at Carter House
Admission and guide fees at Carnton Plantation
All other venue admissions and guide fees throughout the tour
Wireless headset receiver for ease of hearing guides
Biblical/providential interpretation from Bill Potter
Rich fellowship with other brothers and sisters in Christ
Optional dinner and discussion Wednesday evening at Hampton Inn Spring Hill (dinner cost not covered as part of tour)
Ticket Pricing
Group and Family discounts available for groups over 6 people. Contact us at info@landmarkevents.org for details.

(0-4)
| | |
| --- | --- |
| Full Event | FREE |
| Wednesday Only | $0 |
| Thursday Only | $0 |

(5-12)
| | |
| --- | --- |
| Full Event | $99.00 |
| Wednesday Only | $75.00 |
| Thursday Only | $45.00 |

(13+)
| | |
| --- | --- |
| Full Event | $149.00 |
| Wednesday Only | $129.00 |
| Thursday Only | $55.0 |
---
After the tour, Bill Potter will speaking at the Teach Them Diligently Homeschool Convention at the Opryland Hotel in Nashville, February 27-29 . Separate registration required. Stop by our booth in the exhibit hall to register to win a complimentary registration on a future Landmark Events history tour!
Tour Highlights
Spring Hill
Spring Hill was the prelude to the Battle of Franklin. On the night of November 28, 1864, General John Bell Hood's Army of Tennessee marched toward Spring Hill to get astride Major General John M. Schofield's Union army's life line. November 29, during the night, the bulk of Schofield's command passed from Columbia through Spring Hill to Franklin, right past the sleeping Confederate army. This was, perhaps, Hood's best chance to isolate and defeat the Union army.

Confederate General John Bell Hood

Rippavilla Plantation, Spring Hill, Tennessee
Winstead Hill
Next we will move to Winstead Hill . Here the Confederates launched a charge that was almost twice as long as, and far more deadly than, the famous Pickett's charge at Gettysburg a year earlier, costing them fourteen Confederate generals (six killed or mortally wounded, seven wounded, and one captured) and 55 regimental commanders. Here we will get an overview of the battle from the vantage point overlooking the town of Franklin, which is two miles to the north.

Winstead Hill Park, 2 Miles South of Franklin

Winstead Hill Monument Overlooking the Town of Franklin
Carter House
Carter House is our next stop. We will hear the remarkable story of the Carter family and their beloved son Todd who charged down from Winstead Hill to literally free his family from the Yankee command that had commandeered his house with his family locked in the basement. We will see the Carter farm office, the most bullet-riddled structure still standing from the War, and numerous other authentic relics from that turbulent time.

Home of Fountain Branch Carter

The Most Bullet-Riddled Structures Still Standing from the War
Carnton Plantation
Carnton Plantation is our final stop. Beginning at 4pm on November 30, 1864, Carnton witnessed what is believed to be the bloodiest five hours of the Civil War, beginning with a massive frontal assault larger than Pickett's Charge at Gettysburg. On the morning of December 1, 1864 the bodies of four Confederate generals killed during the fighting (Patrick R. Cleburne, Hiram B. Granbury, John Adams, and Otho F. Strahl), lay on Carnton's back porch. The floors of the restored home are still stained with the blood of the men who were treated there. You will hear the remarkable accounts of bravery and valor by soldiers and citizens alike, as we culminate with a tour of America's largest privately owned military cemetery and the remarkable story of how it came to be.

Carnton Plantation, Home of the McGavock Family

The McGavock Confederate Cemetery
Fort Negley
Fort Negley is the Large Civil War-era Union stone fort. After its capture in 1862, Nashville was developed by Union forces into the most fortified city in North America, second only to Washington, D.C. A series of forts ringed the city, the largest and southernmost being Fort Negley, named for U.S. Gen. James Scott Negley, provost marshal and commander of Federal forces in Nashville. Fort Negley was the largest fortification built by the occupying Union Army in Nashville and the largest inland stone fort built during the Civil War. Measuring 600 feet by 300 feet, Negley covered four acres and was constructed from October to December 1862. The stronghold was constructed by conscript laborers, both slaves and free blacks, of stone, logs, earth, and railroad iron. More than 2700 African American men worked to build Fort Negley; only 300 were paid for their labor.

Entrance to Fort Negley Park

Antique Postcard Aerial View of Fort Negley
Tennessee State Capitol and Museum

Tennessee State Capitol

Tennessee State Museum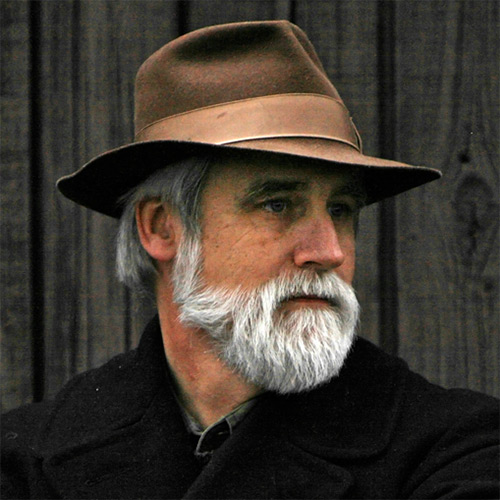 Historian Bill Potter
Historian Bill Potter combines a lifelong study of history with an uncommon ability to captivate audiences of all ages as he traces the providential acts of God throughout the ages. Leading tours of American and European historical sites, he has earned a well-deserved reputation as a gifted communicator, bringing to each event a wealth of experience and knowledge. A seasoned researcher and writer, Mr. Potter possesses a practical knowledge of antiquarian books, documents, and artifacts and has published numerous short books, as well as many articles and book reviews. He and his wife, Leslie, reside in Virginia.
Sam Turley
Sam Turley has been an ardent student of history — especially Southern and Civil War history — for over ten years. His extensive study has instilled in him a great respect for our nation's forefathers. This, combined with his time serving as a historical interpreter at The Battle of Franklin Trust (an organization dedicated to the memory of the soldiers who fought and died at the Battle of Franklin), has provided him with unique opportunities to speak to a variety of audiences on subjects related to 19th century history.
Battle of Franklin
47 miles ≈ 45 mins. from Gaylord Opryland
9:00am
Rippavilla Plantation — Spring Hill
5700 Main Street, Spring Hill
13 miles ≈ 20 mins.
11:00am
Winstead Hill
4023 Columbia Avenue, Franklin
2 miles ≈ 5 mins.
1:30pm
Carter House
1140 Columbia Avenue, Franklin
2 miles ≈ 5 mins.
3:00pm
Carnton Plantation
1345 Eastern Flank Circle, Franklin
19 miles ≈ 30 mins.
6:00pm
Optional fellowship time. BYO food. Location TBA.
Battle of Nashville
36 miles ≈ 45 mins. from Gaylord Opryland
9:00am
Shy's Hill
Benton Smith Rd., Nashville, TN 37215
5 miles ≈ 18 mins.
Fort Negley
1100 Fort Negley Blvd., Nashville
Great lunch options and free parking available at the Nashville Farmer's Market (900 Rosa Parks Blvd.)
2 miles ≈ 12 mins.
3:00pm
Conclusion of Tour
(Explore Stae Museum and interior of capitol inside on your own)
10 miles ≈ 20 mins. back to Gaylord Opryland
There are many clean, economical hotels in Spring Hill or near the Opryland Hotel at which you may choose to stay. Bill Potter will be speaking at the Teach Them Diligently Convention March 18-20 at the Opryland Hotel in Nashville (separate admission required).
Accommodations
For those attending the Teach Them Diligently conference at the Opryland, convention rates are available through Teach Them Diligently.
If you are coming exclusively for the tour, there is a wide variety of accommodations throughout the Nashville / Franklin area. Trip Advisor and VRBO are helpful research tools. The Franklin area tends to be more expensive, being home to many neat attractions.
Key People
Carrie McGavock
Gen. John Bell Hood
Gen. John Schofield
Gen. Patrick Cleburne
Capt. Tod Carter
Gen. George Thomas
Gen. Nathan Bedford Forrest
Pvt. Sam Watkins
States Rights Gist
Key Issues and Locations
The Spring Hill Affair
The Battle of Franklin
Carrie McGavock and the reinterment of the Confederate Dead
Carnton Plantation
Rippavilla Plantation
The Battle of Nashville
Shy's Hill
Fort Negley
Bibliography
The Battle of Franklin: When the Devil Had Full Possession of the Earth, by Jim Knight
For Cause and Country: A Study of the Affair at Spring Hill & the Battle of Franklin, by Eric Jacobson
Shrouds Of Glory: From Atlanta to Nashville, by Winston Groom
Stonewall Of the West: Patrick Cleburne and the Civil War, by Craig Symonds
"Co. Aytch" First Tennessee Regiment, by Sam Watkins
John Bell Hood: The Rise, Fall, and Resurrection of a Confederate General, by Stephen Hood