hree bold Scotsmen from Tennessee made an indelible impression on our nation with their fearless philosophies and indefatigable wills. We will visit the places that shaped Andrew Jackson, Nathan Bedford Forrest and James Knox Polk as they forged their places in history, culminating with a day of Highland Games for all our guests to participate in!
The Hermitage—Home of Andrew Jackson
Chapel Hill—Boyhood Home of Nathan Bedford Forrest
Polk House—Home of James Knox Polk
Great Scots of Tennessee
The great Scots-Irish migration to America filled the "back-country" of Pennsylvania, Virginia, the Carolinas and Georgia from about 1713 to 1770. Many of those hardy immigrants from Scotland, who had settled first in Ireland before coming to America, did not settle for many or any generations before moving deeper into the Appalachians and in such numbers that new states were born, first in Kentucky and Tennessee. Their fathers had fought in the War for Independence, and many had received land grants in the western reaches of the Southern states.
While many of the Scots-Irish distinguished themselves in war and politics, none more so than Andrew Jackson, James Knox Polk, and Nathan Bedford Forrest. Those three men made indelible marks on American history, for good or ill, and left the brightest possible colors on the American historical tapestry.

(1767-1845)
Historian David Hackett Fischer said of the Scots-Irish who settled the southern regions of the American colonies that "they carried themselves with a fierce and stubborn pride that warned others to treat them with respect." To view the flesh and blood embodiment of those immigrants, look at the image on the $20.00 bill—Andrew Jackson. Jackson served Tennessee as territorial attorney general, state representative, senator, and Tennessee Supreme Court judge. But it was Andrew Jackson's military service that brought him national popularity. He took 2,000 Tennessee volunteers into Alabama territory in the midst of the War of 1812 and decisively defeated the "Red Stick" Creek tribe. He then took his army to defend New Orleans, and defeated a veteran British Army in January of 1815. From there, the hero seized Florida from Spain and then inserted himself into Washington politics again, in a run for President of the United States. Jackson served two terms as President, hugely popular with the common man. No single man had a greater impact on the United States and its direction in history than the man known as the "Hero," "Old Hickory," "King Andrew I," and some unprintable titles. He is still a target of assassins, and his magnificent equestrian statues in New Orleans, Nashville, and Washington DC are targets of rioters and revolutionaries in our iconoclastic times. The statues, like their subject, have repelled all attackers so far.

(1821-1877)
Nathan Bedford Forrest entered the Civil War as a millionaire private and left it as a broke Lieutenant General, the only one to do so North or South. He is still considered one of the greatest cavalry commanders of all time. The biographies of Forrest tell us a lot about the man; they have titles like: A Battle From the Start (Wills), First With the Most Forrest (Henry), Bedford Forrest and His Critter Company (Lytle), That Devil Forrest (Wyeth), Nathan Bedford Forrest: In Search of The Enigma (Davison and Foxx), Bust Hell Wide Open: The Life of Nathan Bedford Forrest (Mitcham), and a number of other related books on his staff, his regiments, including artillery, his conversion to Christ later in life (Nathan Bedford Forrest's Redemption) etc. His military achievements aside, Old Bedford married a devout Christian girl; he was also a pre-war slave dealer, was charged with massacring prisoners during the war and post-war associated with the Ku Klux Klan (which he also repudiated before Congress!). Forrest killed at least thirty men in personal combat in the war, twenty-nine of them Yankees, and had the same number of horses shot out from under him. He is surrounded by myth, misunderstanding, and false accusation. Join us as we explore the truth about Nathan Bedford Forrest at the sites of some of his greatest deeds.

(1795-1849)
James Knox Polk of Tennessee is consistently rated in the top ten of most effective American Presidents, because as a candidate he told the American people what he would do as President and then not run again. In four years he accomplished everything he said he would, retired, and died that year. He was born in the most rebellious county and the most Presbyterian one in the South before the War for Independence, Mecklenburg in North Carolina. His mother was a devout Christian and a kinsman of the Protestant Reformer John Knox. Polk was nominated as the Presidential candidate on the Democratic ticket on the 9th ballot, assuring him of forever being called a dark horse and a compromise candidate for President. He was a tea-totaller, married a devoutly Christian wife to whom his last words were "I love you Sarah, for all eternity, I love you," dying of cholera at age fifty-three. He presided over the War with Mexico and added more land to the United States as a result, than any President in history. Liberals hate Polk, the voters loved him!

(Wednesday, May 26)
The Hermitage, Andrew Jackson home in Nashville
Tennessee State Capital, Polk Grave / Jackson Statue / Forrest Bust (for now)
Polk Home, Columbia
Optional Food (bring your own), fellowship and Bill Potter 20 minute talk at Hampton Inn Spring Hill

(Thursday, May 27)
Chapel Hill, Forrest boyhood home private tour
NEW—Museum of the Confederacy / Elm Springs, SCV Headquarters
Rose Hill Cemetery
Optional Food (bring your own), fellowship and Bill Potter 20 minute talk at Hampton Inn Spring Hill

(Friday, May 28)
Shiloh Battlefield tour via motorcoach with Mr. Potter narration
On a beautiful spring morning in 1862, about 40,000 Southern soldiers under the command of Albert Sydney Johnston—the Confederacy's highest-ranking field general—burst from the forests around a little country chapel known as Shiloh at a place called Pittsburgh Landing on the Tennessee River. They overran the camps of a slightly more numerous Union Army commanded by Ulysses S. Grant. The surprise was complete, but by the end of the following day, more than 23,000 American boys lay dead or wounded, and the Southerners retreated back to Mississippi—the bloodiest two days in American history.

(Saturday, May 29)
A great day in the park to exercise bodies and minds—Scottish Style!
Tug o' War / Running Races / Arm wrestling (boys only) / Stone put / Caber toss / Fiddling
Scots Irish Knowledge Bowl
Translation Contest
More things Scottish!
Shiloh Battlefield
Shiloh Battlefield Bookstore
Tennessee State Capitol, Nashville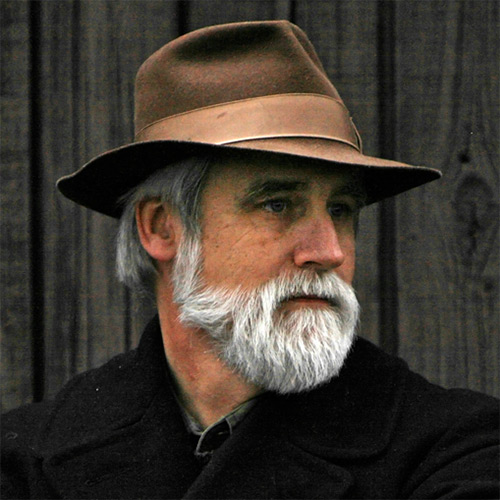 Historian Bill Potter
An experienced historian and avid bibliophile, Bill Potter combines a lifelong study of American history with an uncommon ability to captivate audiences of all ages as he traces the providential acts of God throughout the ages. Mr. Potter has taught history in high schools and colleges, has led many tours of American and European historical sites and brings to each event a wealth of experience and knowledge. An experienced researcher and writer, Mr. Potter possesses a practical knowledge of antiquarian books, documents, and artifacts and has published several short books and has penned many articles and book reviews for publication. Bill has earned a well-deserved reputation as a man gifted in communicating the story of God's providential hand in American history. As a father of eight children, he appreciates the necessity of passing on to the succeeding generations the richness of both our regional and national history. He and his wife, Leslie, reside in Virginia.
Admission to all venues
All guide and docent fees
Deluxe coach to Shiloh Battlefield
Souvenir wooden rifle for children
Battle flag relay race
Electronic headset receiver for ease of hearing guides
Biblical/providential interpretation from historians Bill Potter
Mr. Potter's famous quiz with neat prizes
Rich fellowship with other brothers and sisters in Christ
Landmark Events' signature service throughout the tour
Transportation *except Friday Coach Tour to Shiloh Battlefield
Accommodations
Meals
Adults (16+)
$329.00
Youth (5-15):
$249.00
Family (4 members):
$1,149.00
Additional Family Members:
$99.00
Children (0-4):
FREE
If you have any questions, or if we can be of service in any way, please don't hesitate to contact us.
We have secured a block of rooms at the Hampton Inn in Spring Hill at The Crossings ( 2052 Crossings Blvd, Spring Hill, Tennessee)
The rate is $119 per night per room including breakfast. Friday's Shiloh "Battlefield Bus" will depart from the Hampton at 8:30am.
Wednesday and Thursday evenings we have reserved the hotel meeting room so we can gather for food, bring your own, fellowship and a brief talk by Mr. Potter.
Questions?
If we can be of service in any way, please don't hesitate to contact us.
Key People
Carrie McGavock
Gen. John Bell Hood
Gen. John Schofield
Gen. Patrick Cleburne
Capt. Tod Carter
Gen. George Thomas
Gen. Nathan Bedford Forrest
Pvt. Sam Watkins
States Rights Gist
Key Issues and Locations
The Spring Hill Affair
The Battle of Franklin
Carrie McGavock and the reinterment of the Confederate Dead
Carnton Plantation
Rippavilla Plantation
The Battle of Nashville
Shy's Hill
Fort Negley
Bibliography
The Battle of Franklin: When the Devil Had Full Possession of the Earth, by Jim Knight
For Cause and Country: A Study of the Affair at Spring Hill & the Battle of Franklin, by Eric Jacobson
Shrouds Of Glory: From Atlanta to Nashville, by Winston Groom
Stonewall Of the West: Patrick Cleburne and the Civil War, by Craig Symonds
"Co. Aytch" First Tennessee Regiment, by Sam Watkins
John Bell Hood: The Rise, Fall, and Resurrection of a Confederate General, by Stephen Hood