Event Summary
Stones River National Battlefield
We will begin at 8:30am at the Stones River National Battlefield, just 30 minutes from the Gaylord Opryland Hotel. Known in the South simply as the "Battle of Murfreesboro", the battle was fought from December 31, 1862, to January 2, 1863, and of the major battles of the Civil War, had the highest percentage of casualties on both sides. We will tour the battlefield with Bill Potter and learn of the men — including the "Fighting Bishop" General Leonidas Polk — who engaged in this great struggle, along with the tactics they employed and the ideology that drove them.
Winstead Hill
Next we will move to Winstead Hill (box lunch provided). Here the Confederates launched a charge that was almost twice as long and far more deadly than the famous Pickett's charge at Gettysburg a year earlier, costing them fourteen Confederate generals (six killed or mortally wounded, seven wounded, and one captured) and 55 regimental commanders. Here we will get an overview of the battle from the vantage point overlooking the town of Franklin, two miles to the south.
Carter House
Carter House is our next stop. We will hear the remarkable story of the Carter family and their beloved son Todd who charged down from Winstead Hill to literally free his family from the Yankee command that had commandeered his house with his family locked in the basement. We will see the Carter farm office, the most bullet-riddled structure still standing from the War, and numerous other authentic relics from that turbulent time.
Carnton Plantation
Carnton Plantation is our final stop. Beginning at 4pm on November 30, 1864, Carnton witnessed what is believed to be the bloodiest five hours of the Civil War, beginning with a massive frontal assault larger than Pickett's Charge at Gettysburg. On the morning of December 1, 1864 the bodies of four Confederate generals killed during the fighting (Patrick R. Cleburne, Hiram B. Granbury, John Adams, and Otho F. Strahl), lay on Carnton's back porch. The floors of the restored home are still stained with the blood of the men who were treated there. You will hear the remarkable accounts of bravery and valor by soldiers and citizens alike, as we culminate with a tour of America's largest privately owned military cemetery and the remarkable story of how it came to be. Tour ends at 3:30pm. Opryland is 30 minutes away and the convention begins at 5pm.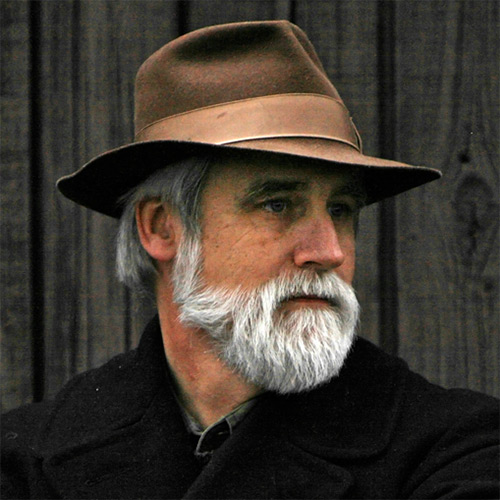 Historian Bill Potter
An experienced historian and avid bibliophile, Bill Potter combines a lifelong study of American history with an uncommon ability to captivate audiences of all ages as he traces the providential acts of God throughout the ages. Mr. Potter has taught history in high schools and colleges, has led many tours of American and European historical sites and brings to each event a wealth of experience and knowledge. An experienced researcher and writer, Mr. Potter possesses a practical knowledge of antiquarian books, documents, and artifacts and has published several short books and has penned many articles and book reviews for publication. Bill has earned a well-deserved reputation as a man gifted in communicating the story of God's providential hand in American history. As a father of eight children, he appreciates the necessity of passing on to the succeeding generations the richness of both our regional and national history. He and his wife, Leslie, reside in Virginia.
Samuel Turley
Samuel Turley has been an ardent student of history — especially Southern and Civil War history — for over twelve years. His extensive study has instilled in him a great respect for our nation's forefathers. His observations of their godly character, exemplified by commitment to duty and sacrifice, have shaped him and given him a love for history. This, combined with a great interest in art and architecture, has provided him with unique opportunities to speak to a variety of audiences on subjects related to 19th century history. Samuel is a co/operator of an organic farm and is currently employed as a historical interpreter at The Battle of Franklin Trust — an organization dedicated to the memory of the soldiers who fought and died at the Battle of Franklin, Tennessee.
Event Schedule
Note: Schedule days and venues subject to change.
| | |
| --- | --- |
| 8:30am | Stones River National Battlefield |
| 10:00am | Winstead Hill |
| 12:00pm | Carter House |
| 2:00pm | Carnton Plantation |
Adults (13+):
$65
Youth (5-12):
$50
Child (4 and under):
FREE
Tour price includes all admissions and a box lunch. Space is limited, so register today while there is still room!
After the tour, Bill Potter will speak on the importance and enjoyment of studying and teaching history as well as other topics at the Teach Them Diligently Homeschool Convention at the Opryland Hotel in Nashville March 20-22. Separate registration required. See us at Booth 726 and receive a free MP3 download of one of Mr. Potter's Nashville messages when you subscribe to our email newsletter.