e were created in God's image, and He created everything that was ever created. So when God directed man to "fill the earth and subdue it, and have dominion over the fish of the sea and over the birds of the heavens and over every living thing that moves on the earth" it wasn't an impossible task. From the beginning, men have been solving problems by developing remarkable tools and innovative processes that improve our lives and those around us, just as he was created to do.
Bring your family this spring, as we look into a place and a period that exploded with creativity and birthed inventions that literally transformed the world — Dayton Ohio. When the Bishop Milton Wright's two sons, Wilbur and Orville, made their historic flight in 1903, Dayton residents had more patents per capita than any other U.S. city. Factories sprang up producing cash registers, train cars, sewing machines (the Davis Sewing factory was a mile long!) bicycles, airplanes and much more. Landmark Events historian Bill Potter will guide us through some great venues, providing a distinctly Christian interpretation of the sites and stories we encounter. We guarantee you will leave inspired and encouraged!
Landmark Tours does an amazing job at weaving together our Christian heritage with the broader history in an educational and fun way for everyone in the family! You won't be disappointed!" —Darrel S.
Carillon Park
Here we will see the original 1905 Wright Flyer III, the world's first practical airplane and second oldest airplane in existence, the 1835 B&O (Grasshopper) steam locomotive, and the first automobile self-starter, along with scores of other inventions uniquely displayed in their exhibits. You will be immersed in the region's history while strolling through 30 historical buildings and interacting with the hundreds of innovative artifacts.
Wright-Dunbar Interpretive Center*
Wilbur and Orville started their careers as printers and operated their second print shop, outside the home, here as Wright & Wright Job Printers. In this location, the Wrights edited and published newspapers for the West Side patrons, and launched the career of Orville's friend, esteemed poet Paul Laurence Dunbar, by publishing his first book of poems.
Huffman Prairie Flying Field Interpretive Center*
Exhibits focus on the Wright brothers' development of the world's first practical airplane at Huffman Prairie in 1904 and 1905, their flying school starting in 1910, and the accomplishments of Wright-Patterson Air Force Base. Our inaugural Landmark Glider Competition for tour participants will be held on the fields where the Wright Brother flew!
USAF National Museum
The museum is the world's largest and oldest military aviation museum featuring more than 360 aerospace vehicles and missiles on display amid more than 19 acres of indoor exhibit space. Thousands of personal artifacts, photographs and documents further highlight the people and events that comprise the Air Force storyline, from the beginnings of military flight to today's war on terrorism.
Ohio State House
We will tour this historic building with a real treat in the map room! In commemoration of the 50th anniversary of the Apollo 11 moon landing, the State House is hosting an exhibit honoring Great Ohioan: Neil Armstrong. Growing up in Auglaize County, Ohio, Armstrong developed a passion for aviation that would one day carry him to the moon. This exhibit will take a closer look at his early days and will include Apollo Program artifacts, moon rocks and document how the world celebrated this historic achievement. A perfect complement to our aviation theme!
Camp Chase
Camp Chase shifted from a training camp for Union Army recruits to a prisoner-of-war camp early in the Civil War and now serves as a national cemetery. In 1863 Camp Chase held 8,000 men, making it the largest prison in the country. Mr. Potter will tell the story of John Hunt Morgan, was one of the greatest Confederate cavalry commanders of the Civil War. He and five of his men made one of the most daring escapes in the Civil War and returned to the Confederacy unscathed!
Included in This Tour
All teaching from a Biblical perspective
All guide fees and gratuities
Souvenir Glider!
Wednesday night fellowship and fun
Legendary Landmark Tour quiz with neat prizes!
Study preparation section
Sweet fellowship and memories that will last a lifetime
Adults (16+):
$79
Youth (5-15):
$49
Family:
(unlimited)
$249
Child (0-4):
FREE
---
This tour is a car tour. Each family is responsible for their own lodging and meals, and transportation. All venue admissions are included in your registration fee. If you have any questions, or if we can be of service in any way, please don't hesitate to contact us.
*As with all NPS sites, Landmark Events does not charge admission for this portion of the tour.
They've done all the work for you! Just show up and enjoy each of the amazing venues, and soak in the Biblical interpretations and rich fellowship. You won't regret it!" —Jessica K.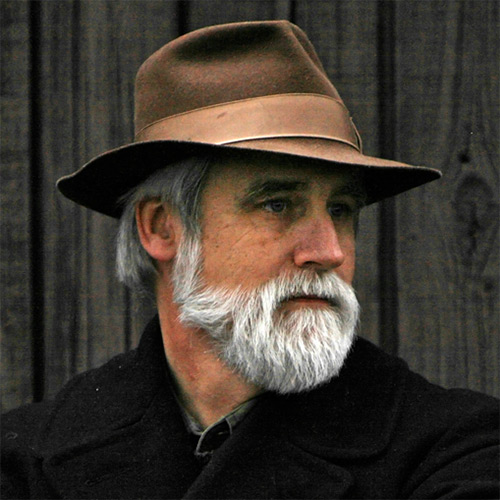 Historian Bill Potter
An experienced historian and avid bibliophile, Bill Potter combines a lifelong study of American history with an uncommon ability to captivate audiences of all ages as he traces the providential acts of God throughout the ages. Mr. Potter has taught history in high schools and colleges, has led many tours of American and European historical sites and brings to each event a wealth of experience and knowledge. An experienced researcher and writer, Mr. Potter possesses a practical knowledge of antiquarian books, documents, and artifacts and has published several short books and has penned many articles and book reviews for publication. Bill has earned a well-deserved reputation as a man gifted in communicating the story of God's providential hand in American history. As a father of eight children, he appreciates the necessity of passing on to the succeeding generations the richness of both our regional and national history. He and his wife, Leslie, reside in Virginia.
Event Schedule

Times and locations subject to change.
Wednesday, May 29
11.2 miles ≈ 25 mins. from Hampton Inn Huber Heights
(5588 Merily Way, Huber Heights, OH)
8:30am
Carillon Park
(1000 Carillon Blvd, Dayton, OH)
2.8 miles ≈ 6 mins.
12:30pm
Wright-Dunbar Interpretive Center
(16 South Williams St., Dayton, OH)
8.4 miles ≈ 11 mins.
2:00pm
Huffman Prairie Flying Field Interpretive Center*
Inaugural Landmark Glider Competition!
2380 Memorial Rd, Dayton, OH
2.2 miles ≈ 5 mins.
3:00pm
USAF National Museum
(1100 Spaatz St, Dayton, OH)
Wednesday night fellowship & fun Hampton Inn – (5588 Merily Way, Huber Heights): Bring your own food and join Bill and Kevin for discussion and of the day's topics and our Legendary Landmark Tour quiz with neat prizes!
Thursday, May 30
64 miles ≈ 59 mins. from Hampton Inn Huber Heights
(5588 Merily Way, Huber Heights, OH)
9:00am
Ohio State House
(1 Capitol Square, Columbus, OH)
5.3 miles ≈ 12 mins.
11:30am
Camp Chase
(2900 Sullivant Avenue, Columbus, OH)
12:30pm
Conclusion of Tour
Columbus Hyatt
For those attending the Teach Them Diligently Conference, convention rates of $153 are available at the Columbus Hyatt available through the TTD Website.
Hampton Inn Huber Heights
If you are coming just for the tour, there is a wide variety of accommodations throughout the Dayton / Columbus area. Bill and I will be staying at the Hampton Inn Huber Heights in Dayton where they have extended a $119 rate for a room with a king bed or two queen beds, including breakfast, Wifi and parking. Call the hotel at (937) 233-4300 and ask for the Landmark Events rate or use Group Code LAN to book online. Wednesday night's discussion/dinner is scheduled to take place at in the breakfast area of the Hampton Inn.
Study Preparation

Coming Soon!