Event Summary

his Thanksgiving, consider joining a small group of grateful families as we gather together in Plymouth Massachusetts to remember the Lord's kindness and mercy, just as our Pilgrim Forefather's did almost 400 years ago. Armed with great faith that upheld them through incredible trials that claimed half of them by the end of the first winter, these 104 hearty souls now have over 30 million descendants! Come spend the week learning, remembering and celebrating the providence of God in our nation's founding and the birthplace of her spiritual heritage. This remarkable tour will include the celebration of Thanksgiving with a Pilgrim-style feast at Plimoth Plantation. We look forward to seeing you there!

Plimoth Plantation

Mayflower II

Plimoth Plantation Reenactors

Plymouth Walking Tour

Pilgrim Thanksgiving Dinner

Christian Fellowship

The U.S.S. Constitution

Dan Ford and His Rare Source Documents

Bill Potter's Providential History Teaching

Lexington Green

Concord's Old North Bridge

Boston's Freedom Trail
Tour Highlights
Spend Thanksgiving in America's Hometown — Plymouth Massachusetts!
"Our harvest being gotten in, our governor sent four men on fowling, that so we might after a special manner rejoice together. And… by the goodness of God we are so far from want that we often wish you partakers of our plenty." —Edward Winslow, 1621

hanksgiving is America's holiday and Plymouth is the symbol of where our national celebration began. Enjoy the company of your family and friends, as we enjoy a traditional Thanksgiving dinner with all the New England trimmings among Pilgrim role players and Native interpreters at Plimoth Plantation, the 17th-Century English Village re-creation of the small farming and maritime community built by the Pilgrims.
Two Thanksgiving Feasts!
We will enjoy a "private" Thanksgiving Dinner on Thursday evening at the hotel. It will be just our group so we will have the freedom to sing, pray, and bring testimony to the Lord's work in our lives throughout the evening. On Friday, we will go to Plimouth Plantation and enjoy a morning walking through the village amongst the Pilgrim reenactors, visiting the museum and craft demonstration area before enjoying another Thanksgiving Feast at the Plantation among the general public and Pilgrims at the Plantation at 1pm.

Plimoth Plantation

Reenactors in Character

Mayflower II
The English Village brings colonial Plymouth vividly to life. Here you will find modest timber-framed houses furnished with reproductions of the types of objects that the Pilgrims owned, aromatic kitchen gardens, and heritage breeds of livestock. Engaging townspeople are eager to tell you about their new lives in Plymouth Colony. The people you meet are costumed role players portraying actual residents of Plymouth Colony. They have adopted the names, viewpoints and life histories of the people who lived and worked in the Colony in 1627. Each has a unique story to tell.

Plymouth Rock Monument

Pilgrim Mothers Monument

Burial Hill
In addition to a very special Thanksgiving day with the Pilgrims at Plimoth Plantation, we will be exploring the solid oak timbers and tarred hemp rigging of the full-scale reproduction of the tiny vessel that bore 102 souls across the sea on a 66-day voyage. . . the Mayflower. We will also tour the Jenney Gristmill, originally constructed in 1636 on Town Brook and fully operational today.
Plymouth Town Tours
Learn about the people, places and events of the beginning of our country as you walk along Town Brook on the same paths our forefathers walked centuries ago. Visit the grave sites of our ancestors and become acquainted with the thoughts of these remarkable people. Discover why the Pilgrims changed from communal living to land ownership, and how this change led to the beginning of free trade, industry and capitalism in our country. Hear about the relationship between the Pilgrims and Natives and how they worked together in support of each other. Stops include Burial Hill, Plymouth Mother's Monument, Plymouth Rock, the National Monument to the Forefathers, Brewster Gardens and much more!

National Monument to the Forefathers

Detail of National Monument to the Forefathers

Brewster Gardens*
Boston
We will begin our adventure in Boston, where we will spend a day on The Freedom Trail, visiting ancient burial grounds at The Granary, Kings Chapel and Copp's Hill, along with historic patriot gathering places like Faneuil Hall, Old North Church and Old South Meeting House telling the stories of the liberty, conspiracy and victory that forged our nation's independence. We will walk the battlefield at Lexington — site of the "shot heard 'round the world" and charge over the famous bridge at Concord, where the first military engagements of the war for Independence were fought.

Lexington and Concord

King's Chapel

Copp's Hill
You'll return from your trip with a renewed sense of gratitude and respect for these true founding fathers who sacrificed all they had to forge the liberty we now enjoy.
Event Speakers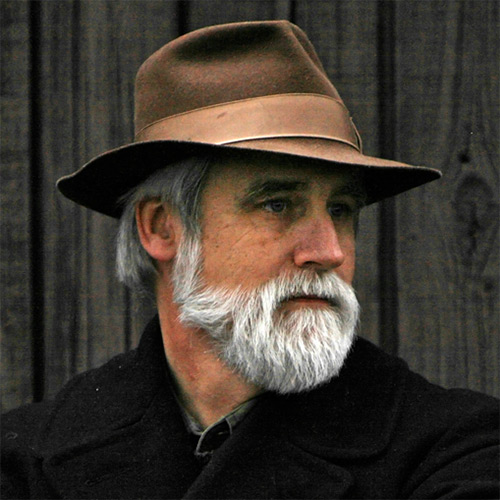 Historian Bill Potter
An experienced historian and avid bibliophile, Bill Potter combines a lifelong study of American history with an uncommon ability to captivate audiences of all ages as he traces the providential acts of God throughout the ages. Mr. Potter has taught history in high schools and colleges, has led many tours of American and European historical sites and brings to each event a wealth of experience and knowledge. An experienced researcher and writer, Mr. Potter possesses a practical knowledge of antiquarian books, documents, and artifacts and has published several short books and has penned many articles and book reviews for publication. Bill has earned a well-deserved reputation as a man gifted in communicating the story of God's providential hand in American history. As a father of eight children, he appreciates the necessity of passing on to the succeeding generations the richness of both our regional and national history. He and his wife, Leslie, reside in Georgia where Bill serves as an elder at Chalcedon Reformed Presbyterian Church.
Dan Ford
Dan Ford has been an avid collector of artifacts and historic documents for nearly two decades. As a researcher and historian, he has compiled an archive of original source materials by which to verify contemporary accounts of the lives of our forebearers. These artifacts range from more ancient cuneiform tablets, scrolls, and pottery, to less ancient pamphlets, maps, broadsheets, books, private letters, and public documents. He has been a group teacher and conference speaker on the subjects of Christian English and American history for the past ten years. His single goal in each presentation has been to explain and document, by way of facts and artifacts, the abundant evidence of our godly cultural inheritance. With twenty-five years in the field of graphic illustration, he is well-known for his illustrated work In the Name of God, Amen. Dan and his wife Theresa reside in St. Louis, Missouri.
Event Schedule
Note: Schedule days and venues subject to change.
| | |
| --- | --- |
| 7:00pm | Introductions and Tour Overview — Plymouth Radisson (180 Water St, Plymouth, MA 02360) |
8:30am
Depart for Boston Via Motor Coach
Freedom Trail in Boston!
9:30am
Arrive at Freedom Trail — Walking Tour Stops Include:
Boston Common, Granary Burying Grounds, Massachusetts State House, Park Street Church, King's Chapel, Old South Meeting House, Commonwealth (premier antiquarian bookstore), Books Old State House, Site of the Boston Massacre, Faneuil Hall, Paul Revere House, Old North Church and Copp's Hill Burying Ground
4:30pm
Depart Boston for Plymouth
6:00pm
Arrive in Plymouth (Dinner on Your Own)
Evening
Fellowship at Leyden House
| | |
| --- | --- |
| 8:30am | Depart for Boston Via Motor Coach |
| 9:30am | Arrive at Lexington |
| 11:30am | Concord Battlefield |
| 2:15pm | Bunker Hill |
| 3:30pm | USS Constitution |
| 4:30pm | Depart Boston for Plymouth |
| 6:00pm | Arrive in Plymouth (Dinner on Your Own) |
| Evening | Optional Fellowship at Leyden House |
| | |
| --- | --- |
| 9:00am | Depart Hotel for Walking Tour of Plymouth |
| 4:00pm | Conclusion of Walking Tour |
| 6:30pm | Special Thanksgiving Dinner at 33 Leyden Street |
| | |
| --- | --- |
| 9:00am | Leave Radisson |
| 9:30am | Plimoth Plantation |
| 1:00pm | Thanksgiving Feast at Plimoth Plantation! |
| 2:30pm | Free Time in Plymouth |
| 7:00pm | Farewell Reception at Radisson |
Radisson Plymouth Harbor
3180 Water Street
Plymouth, MA 02360
(508)-747-4900
Questions During the Tour?
Call Kevin Turley at
(210)-885-9351
Plymouth Radisson Harbor Hotel
For your convenience, a block of rooms has been reserved at the Plymouth Radisson Harbor Hotel (180 Water St, Plymouth, MA 02360) at the special rate of $109 for Landmark Events guests.
Located just across the street from the bay, the Radisson welcomes guests with a host of convenient amenities and a scenic location. To make reservations, call (508)-747-4900, or visit the Radisson web site.
Ticket Pricing Information
Child (under 5):
Free*
Youth (5-17):
$549
Adult (18+):
$649
* 4 and under free if sitting on lap of family member.
Included in This Tour
Opening night welcome reception Monday, November 23
Private Thursday evening Thanksgiving dinner at the Radisson
Friday Thanksgiving feast at the Plimoth Plantation with the pilgrims
All venue admissions and guides throughout the tour
Electronic headset receiver for ease of hearing guides
Transportation on a top-of-the-line motor coach
Teaching from 2 professional historians/churchmen: Bill Potter & Dan Ford
Lunch Tuesday & Wednesday
Farewell reception Friday evening, November 27
Access to deeply discounted rates at Plymouth Radisson Harbor Hotel
Rich fellowship with other brothers and sisters in Christ
Study Preparation
Key People
Squanto
Sachem Massasoit
Governor William Bradford
Governor John Winthrop
Rev. Cotton Mather
Paul Revere
General Joseph Warren
Samuel Adams
John Hancock
John Adams
Major John Pitcairn
King George, III
Pastor John Robinson
James Otis
Mercy Warren
Betsy Ross
General Thomas Gage
King Phillip
Miles Standish
William Brewster
The Doctrine of Providence
The Mayflower Compact
The Virginia Company
Wampanoag Confederacy
The City on a Hill
Commonwealth
The Old Deluder Satan Act
Colonial Charter
Township Selectmen
The Battle of Bunker Hill
The Intolerable Acts
The Sons of Liberty
The Stamp Act
Writs of Assistance
Plymouth Plantation
Continental Congress
Of Plymouth Plantation, by William Bradford
John Winthrop, by Francis J. Bremer
The Puritan Experiment, by Francis J. Bremer
The Puritan Family, by Edmund Morgan
The Mathers: Three Generations of Puritan Intellectuals, 1596-1728, by Robert Middlekauff
Worldly Saints: The Puritans as They Really Were, by Leland Ranken
The Guise of Every Graceless Heart, by Terrill Elniff
The Minutemen and Their World, by Robert A. Gross
Now We Are Enemies: The Story of Bunker Hill, by Thomas J. Fleming
Paul Revere's Ride, by David Hackett Fischer
The Boston Campaign, by Victor Brooks
Driven to Resistance, Vol. 1, by R.A. Sheats