About the Event
Resistance to Tyranny Is Obedience to God.
"Then Peter and the other apostles answered and said, We ought to obey God rather than men." —Acts 5.29
oin Landmark Historian Bill Potter and protégé Ben Householder as we spend a week in the Commonwealth of Virginia focusing on men and women that devoted their lives to oppose tyranny in a plethora of situations employing a variety of means. We will visit the homes of four of the first five Presidents—Washington, Jefferson, Madison and Monroe—and study what shaped them and how they interacted with kings and cohorts that desired to lord over our fledging country. We will also examine the lives of two great preachers: Samuel Davies and Peter Muhlenberg; men that brought the Word of God faithfully to their flocks, germinating a fierce lawful resistance—civilly and militarily—to tyranny. Along the way, we will introduce you to some lesser-known heroes and heroines of freedom, and wrap it all up with Highland Games in the park and a Saturday afternoon picnic at the Potters' place!
We will make our headquarters in Fredericksburg, Virginia, and travel out on a motorcoach Tuesday, Wednesday and Thursday. Friday we will reposition to Woodstock, Virginia and use our own vehicles to navigate to local venues in Winchester and Woodstock. Lunch on Tuesday, Wednesday and Thursday and the Potter picnic on Saturday are included. Accommodations and transportation are each guest's responsibility with the exception of the motor coach. We have rented the meeting room at the Hampton Inn in Fredericksburg for evening lectures and fellowship.
George Washington's Mount Vernon
When George Washington was called upon by the Continental Congress to exert all his powers of military wisdom in the cause of defending our nation from tyranny, he took the thankless role unflinchingly. His legacy as Commander in Chief, and later first President, is one of commitment to duty, a lack of vanity in his achievements, and an earnest concern for the souls of his countrymen.
George Mason's Gunston Hall
George Mason, the Father of the Bill of Rights, influenced many notable figures to resist British tyranny in the lead-up to the War for Independence, and remained a watchman for usurpation in our own government. His insistence on the protection of individual liberties in both the Virginia and U.S. Constitutions greatly influenced the composition of both, and won us our invaluable Bill of Rights.
James Monroe's Highland
James Monroe—considered the last statesman from the Revolutionary generation—left his law studies at the age of seventeen to fight alongside General Washington before embarking on a long and storied career in government and diplomacy. Upon winning the Presidency unopposed, he responded to imperial aggression with the Monroe Doctrine, declaring that any attempt by a European power to oppress or control the newly independent colonies in North and South America would be viewed as a hostile act against the United States.
Thomas Jefferson's Monticello
Thomas Jefferson, the author of the Declaration of Independence, grew up in a Presbyterian household whose own history taught them the value of covenants and suspicion of absolute power. Forever wary of our Executive branch collecting undue influence, Jefferson became a ferocious champion of states' sovereignty and retained an unwavering faith in the potential of the common man to retain and steward the freedoms they had bled to secure.
James Madison's Montpelier
James Madison, the Father of the Constitution, devoted himself to the erudition of governmental structures, and no scholar could have been better studied when he proposed our current system of checks and balances. The greatest test of his own mettle—and that of our newly established laws—came during the War of 1812 when under his presidency the young United States fought against British tyranny a second time.
Patrick Henry's Scotchtown
Patrick Henry, the Trumpet of the Revolution, was one of the first leaders to cast the vision for a unified America and unite the thirteen colonies in mutual defense. His fiery rhetoric spurred his countrymen to be bold in defending their rights given to them by the King of heaven. In his own words: "If this is treason, make the most of it."
Samuel Davies's Polegreen Church
Samuel Davies, leader of the Great Awakening in the South, died over a decade before the War for Independence began, but his arguments for the Christian justness of religious and political dissent were perhaps the single greatest influence on the ideology of our Revolution. The moral success of our fight for independence and our Founders' subsequent adherence to biblical law is due in great part to the influence of this great preacher.
St. John's Church, Richmond
LIBERTY OR DEATH REENACTMENT
Take part in a tradition that dates back to 1976! St. John's Church Foundation has presented historical reenactments of the Second Virginia Convention of March 1775 at its original location. Professional actors portray nine delegates — including Patrick Henry, Thomas Jefferson, and George Washington — who engage in the arguments of the Second Virginia Convention, leading to Patrick Henry's immortal words "Give me liberty or give me death!" You will love it!
Daniel Morgan
Daniel Morgan was not a typical Virginian gentleman, having settled there in his youth and never polished his manners or education. But the War for Independence revealed his own set invaluable gifts. Morgan used his knowledge of frontier fighting and the British Army's disdain for militia to deliver them a series of crushing defeats and cemented his name as a true legend of American ingenuity.
Peake McDonald's Hawthorne
Cornelia Peake McDonald lived through the invasion of her home state during the Civil War, losing her husband and homestead in the ensuing conflict. The diary she kept during the war is a stirring testimony to Union brutality and the steadfast attempt made by Southern civilians to preserve their heritage and faith in the face of betrayal by their own government.
Peter Muhlenberg's Courthouse
As a pastor, a Major General, and a member of the Virginia House of Burgesses, no other man displayed such a willingness to press the crown rights of Christ in all spheres as Peter Muhlenberg. He set an example in his parish in the year 1776 when he concluded his sermon from the book of Ecclesiastes, saying "There is a time to preach and a time to fight. And now is the time to fight."
Highland Games!
A great day in the park to exercise bodies and minds-Scottish Style! Everyone in the family is encouraged to participate in this ancient tyranny trouncing training exercise! Location in Woodstock TBA.
Tug o' War / Running Races / Arm wrestling / Stone put / Caber Toss / Fiddling & Music
Scots Irish Knowledge Bowl
Translation Contest
More things Scottish!
Medals for the winners!
Potter Picnic!
We will wrap the tour up in grand style with a good old fashioned picnic at the Potter's home in Woodstock! Food, fun and fellowship followed by Mr. Potter's legendary tour quiz with neat prizes! You don't want to miss this!
Event Schedule
Note: Schedule days and venues subject to change.
| | | |
| --- | --- | --- |
| 8:00am | | Hampton Inn Fredericksburg South — 4800 Market St, Fredericksburg, VA 22408 |
| | | James Monroe's Highland — 2050 James Monroe Pkwy, Charlottesville, VA 2290 |
| | | Thomas Jefferson's Monticello — 931 Thomas Jefferson Pkwy, Charlottesville, VA 22902 |
| | | James Madison's Montpelier — 11350 Constitution Hwy, Montpelier Station, VA 2295 |
| 6:00pm | | Hampton Inn Fredericksburg South — 4800 Market St, Fredericksburg, VA 22408 |
| | | |
| --- | --- | --- |
| 8:00am | | Hampton Inn Fredericksburg South — 4800 Market St, Fredericksburg, VA 22408 |
| | | Patrick Henry's Scotchtown — 16120 Chiswell Ln, Beaverdam, VA 23015 |
| | | Samuel Davies's Pole Green Church — 6411 Heatherwood Dr, Mechanicsville, VA 23116 |
| | | St John's Church, Richmond — 2401 E Broad St, Richmond, VA 23223 |
| 6:00pm | | Hampton Inn Fredericksburg South — 4800 Market St, Fredericksburg, VA 22408 |
| | | |
| --- | --- | --- |
| 9:00am | | Hampton Inn Fredericksburg South — 4800 Market St, Fredericksburg, VA 22408 |
| | | Daniel Morgan Grave — 305 E Boscawen St, Winchester, VA 22601 |
| | | Cornelia Peake McDonald (Winchester) |
| | | Muhlenberg, Shenandoah County Courthouse — 106 N Main St, Woodstock, VA 22664 |
| 5:00pm | | Hampton Inn Woodstock, VA — 1150 Motel Dr, Woodstock, VA 22664 |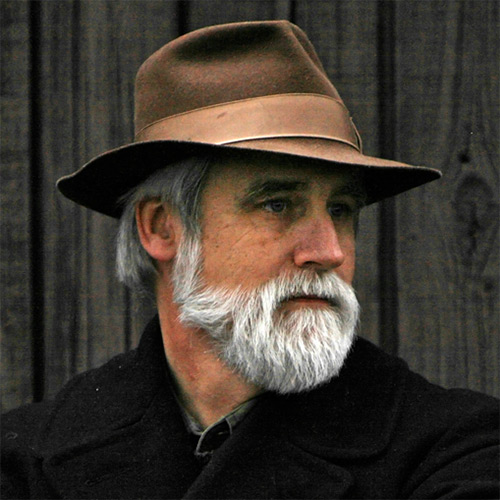 Historian Bill Potter
An experienced historian and avid bibliophile, Bill Potter combines a lifelong study of American history with an uncommon ability to captivate audiences of all ages as he traces the providential acts of God throughout the ages. Mr. Potter has taught history in high schools and colleges, has led many tours of American and European historical sites and brings to each event a wealth of experience and knowledge. An experienced researcher and writer, Mr. Potter possesses a practical knowledge of antiquarian books, documents, and artifacts and has published several short books and has penned many articles and book reviews for publication. Bill has earned a well-deserved reputation as a man gifted in communicating the story of God's providential hand in American history. As a father of eight children, he appreciates the necessity of passing on to the succeeding generations the richness of both our regional and national history. He and his wife, Leslie, reside in Virginia.
Ben Householder
Ben Householder is a senior history major at Regent University, and research assistant at the Family Research Council. He has a lifelong passion for history, due in no small part to a childhood spent enjoying the works of G.A. Henty and lectures by Landmark Events historian Bill Potter. He has been honored to participate with Landmark Events on several tours including ones in Washington DC and Scotland. For the last few years, his research has focused on the political philosophy of the American founding.
October 17-20: Hampton Inn & Suites Fredericksburg South
4800 Market Street, Fredericksburg, VA 22408. Book Fredericksburg Hampton Inn online here

Kings or Double Queens for $129 per night plus tax. Free breakfast, parking and WiFi. The coach will depart from here in the morning and after dinner discussions will take place in the meeting room in the evening. Mr. Potter and I will be staying here but you can stay wherever best fits your comfort zone and budget.
October 20 & 21: Hampton Inn Woodstock
1150 Motel Dr., Woodstock, VA 22664 (504) 459-7110 Book Woodstock Hampton Inn online here.
Kings or Double Queens for $199 per night plus tax. Free breakfast, parking and WiFi. After dinner discussion on Friday evening in the meeting room in the evening. Mr. Potter and I will be staying here but you can stay wherever best fits your comfort zone and budget.
Included in This Tour
Admission to all venues
All guide and docent fees
Farewell Picnic at Mr. Potter's home!
Highland Games for the whole family!
Lunch on Tuesday, Wednesday, Thursday and Saturday
Transportation on deluxe motor coach Tuesday-Thursday
Electronic headset receiver for ease of hearing guides
Biblical/providential interpretation from historian Bill Potter and Ben Householder!
Rich fellowship with other Brothers and Sisters in Christ
Landmark Events' signature service throughout the tour
Ticket Pricing
Adult (16+):
$799
Youth (5-15):
$699
Child (0-4):
FREE*
* Children must ride on the lap of an adult family member and share meals to be free. If you want your child to have his own seat and meals, register him under the youth category.