Event Summary
Virginia, the Mother of Presidents and Richmond, Capitol of the Confederacy
oin historian Bill Potter of Landmark Events as we visit unique historic sites of the Richmond area. Virginia is the "Mother of Presidents" as well as the "Cradle of the Nation" and many important places are yet redolent with the memories of the Virginia founders. It is unconscionable to tour Richmond and not address the Civil War, so we'll travel to Chimborazo Hospital, the largest military hospital in the world in the 1860s, as well as three battlefields that provided plenty of work for the hospital staff. (Mr. Potter speaks at the HEAV conference June 11-13.)

Patrick Henry

Scotchtown

Chimborazo Medical Museum

Polegreen Church

Samuel Davies

Viginia State Capitol

Thomas Jefferson

Hollywood Cemetery

Fort Pocahontas

Battles of Cold Harbor & Gaines' Mill

Bill Potter

Great Fellowship
Tour Highlights
oin historian Bill Potter of Landmark Events as we visit historic sites of the Richmond area. Virginia is the "Mother of Presidents" as well as the "Cradle of the Nation" and many important places are yet redolent with the memories of the Virginia founders.
Wednesday we will visit the site of Polegreen Church and hear the stories related to the greatest preacher of colonial Virginia and perhaps in all the history of the Old Dominion, Samuel Davies. In the midst of the greatest spiritual renewal in our history, Davies came to Hanover County with gospel preaching never before heard with such power and effect. Hundreds, perhaps thousands of lives were transformed and the growth of Presbyterian, Baptist, and Methodist Churches challenged then overtook the prelatical state church in succeeding generations.

Polegreen Church

Samuel Davies
Patrick Henry is generally considered the greatest political orator of the founding generation, and a man who learned at the feet of the great Davies. Father of seventeen children, delegate to the Continental Congress, and effective governor of the state in the War for Independence, Henry was the chief Virginia architect of rebellion and independence. A renowned defender of political and religious liberty, Henry's fearlessness and profound leadership resulted in his being known as the trumpet of the Revolution. We will learn why he was a man of foresight as he opposed ratification of the Constitution. We will visit his home known as Scotchtown, where he burnished his reputation for hospitality, raised his family in modest comfort and where his first wife tragically died.

Patrick Henry

Scotchtown
Our tour will include a visit to the most beautiful Capitol building in America and designed by polymath and architect, Thomas Jefferson. We will hear the stories of the greatness of George Washington, Thomas Jefferson, James Mason and others of that pantheon of Virginia political and military heroes. The entire history of Virginia and its leaders will be on display as we walk the Capitol grounds and hear their stories.

Virginia State Capitol

Thomas Jefferson
Hollywood Cemetery in Richmond may be the most beautiful and important graveyard in America. We will close out the day with a visit to the gravesites of Generals, Presidents, and other Virginians of renown. We will learn powerful lessons that their lives teach us from the grave. Your visit will be an unforgettable one, whether at the plat of General J.E.B. Stewart or Historian Douglas Southall Freeman or novelist Ellen Glasgow, as we view their lives from a providential and biblical perspective.
Thursday's tour will begin at a remote and beautiful Civil War fort in Charles City County—Fort Pocahontas. We will get a private tour of this little known battlefield that is only a mile from where military historian Bill Potter lived for eighteen years. The property is owned by Harrison Tyler, grandson of the 11th President of the United States. We will visit the grounds of his estate, Sherwood Forest, a picturesque home replete with the stores and the glories of the past two centuries and find out why John Tyler is Mr. Potter's favorite President.

Hollywood Cemetery

Fort Pocahontas
Chimborazo Hospital was the largest military hospital in the world in the 1860s. Some 76,000 Confederate wounded and sick passed through the doors of the complex. Almost 8,000 left this life there. The National Park Service has long administered the site where this facility sat, high above the James River, and where we will walk the grounds and hear stories related to the life of hospital matron Phoebe Yates Pember. A place of incredible suffering and healing, Chimborazo's story will shock and amaze you.

Chimborazo Medical Museum

Chimborazo Medical Museum
Two great battles of the Civil War occurred on the same ground and area, two years apart — Gaines's Mill and Cold Harbor. The first battle marked Robert E. Lee's debut as commander of the Army of Northern Virginia. The war could have ended then and there had not the Union line been broken late in the day, after a valorous defense by Union General Fitz John Porter's Corps. The attacks at Cold Harbor earned Ulysses S. Grant the charges of being a butcher. It was the only attack of the war for which he later expressed regret. We will visit both sites and analyze the importance of both battles where more than 32,800 Americans fell, about the same as all the casualties in the six years of the War for Independence.

General Robert E. Lee

Battle of Cold Harbor
Event Speakers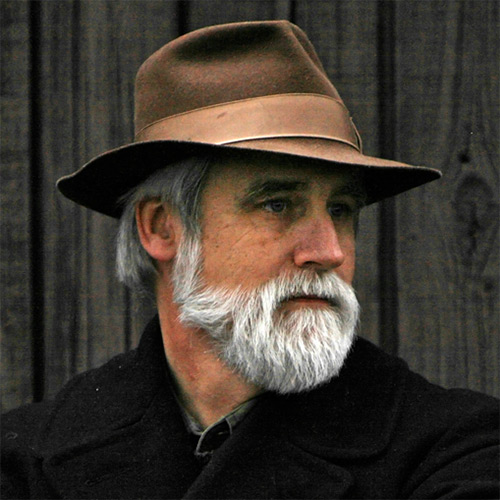 Historian Bill Potter
An experienced historian and avid bibliophile, Bill Potter combines a lifelong study of American history with an uncommon ability to captivate audiences of all ages as he traces the providential acts of God throughout the ages. Mr. Potter has taught history in high schools and colleges, has led many tours of American and European historical sites and brings to each event a wealth of experience and knowledge. An experienced researcher and writer, Mr. Potter possesses a practical knowledge of antiquarian books, documents, and artifacts and has published several short books and has penned many articles and book reviews for publication. Bill has earned a well-deserved reputation as a man gifted in communicating the story of God's providential hand in American history. As a father of eight children, he appreciates the necessity of passing on to the succeeding generations the richness of both our regional and national history. He and his wife, Leslie, reside in Georgia where Bill serves as an elder at Chalcedon Reformed Presbyterian Church.
Event Schedule
Note: Schedule times are subject to change.
9:00am
Historic Polegreen Church (Samuel Davies)
(6411 Heatherwood Drive Mechanicsville, Virginia 23116)
26 miles ≈ 40 mins.
11:45am
Scotchtown, Home of Patrick Henry
(16120 Chiswell Lane, Beaverdam, VA 23015)
32 miles ≈ 45 mins.
2:45pm
The State Capitol Building and Monuments
(Capitol Square, Richmond, VA)
1.5 miles ≈ 10 mins.
4:15pm
Hollywood Cemetery (Presidents Tyler, Monroe, Davis)
(412 South Cherry Street, Richmond, VA 23220)
Note: Following the tour, Bill Potter will be speaking at the HEAV homeschool convention. Those desiring to attend will need to register separately through the HEAV web site.
Accommodations
For those attending the HEAV convention at the Richmond Convention Center, convention rates are available through HEAV. If you are coming just for the tour, there is a wide variety of accommodations throughout the Richmond area.
Ticket Pricing Information
Included in This Car Tour
Admission to all venues
All guide and docent fees and gratuities throughout the tour
Electronic headset receiver for ease of hearing guides
Biblical/providential interpretation from Bill Potter
Rich fellowship with other brothers and sisters in Christ
Landmark Events' signature service throughout the tour.
Not Included in This Tour
Transportation, tolls and parking fees
Accommodations
Meals — plenty of places to picnic!
(5-12)
(12+)
(Please see below*)
* Unlimited immediate family members of the same household, please.
If you have any questions, or if we can be of service in any way, please don't hesitate to contact us.
Key People
Pastor Samuel Davies
Governor Patrick Henry
General George Washington
Governor and President Thomas Jefferson
General Fitzhugh Lee
General Fitz John Porter
Phoebe Yates Pember
General Robert E. Lee
General Stonewall Jackson
General J.E.B. Stuart
General Ulysses S. Grant
General George Pickett
President John Tyler
President James Monroe
President Jefferson Davis
Historian Douglas Southall Freeman
Novelist Ellen Glasgow
Key Events
The Great Awakening
The Second Virginia Convention
The War for American Independence
The Battle of Ft. Pocahontas
The Battle of Gaines Mill
The Battle of Cold Harbor
The Ratification of the Constitution
The War Between the States
Bibliography/Suggested Reading
A Son of Thunder: Patrick Henry and the American Republic, by Henry Mayer
Living On the Borders of Eternity, by Robert Bluford, Jr. (Samuel Davies)
Extraordinary Circumstances: The Seven Days Battles, by Brian K. Burton
Not War, But Murder: The Battle of Cold Harbor, 1864, by Ernest Furgurson
Cradle of America: Four Centuries of Virginia History, by Peter Wallenstein