Event Summary

s the gateway to the West, St. Louis greeted pioneers like Daniel Boone, explorers Lewis and Clark, and thousands of immigrants from Germany and other European countries. The city was the key to holding Missouri in the Union for Abraham Lincoln in 1861 and became the recruiting and supply depot for troops fighting in the trans-Mississippi theatre of the Civil War. Join historian Bill Potter as we discuss the providences that made this city and surrounding area so vital to the American story. (Mr. Potter speaks at the Family Covenant Ministries Conference preceding the Tour May 4-6.)

Lewis and Clark

St. Louis Arch
Daniel Boone
Jefferson Barracks

Wagon Train (Manifest Destiny)
Dred Scott
William Sherman
Jesse James
Jedediah Smith
Harry Truman
Bellefontaine Cemetery
Louisiana Purchase
Tour Highlights

he history of the St. Louis area spans centuries of American history, including the French presence, well before the English settled at Jamestown, Virginia. As the gateway to the West, St. Louis greeted pioneers like Daniel Boone, explorers Lewis and Clark, and thousands of immigrants from Germany and other European countries. The city was the key to holding Missouri in the Union for Abraham Lincoln in 1861 and became the recruiting and supply depot for troops fighting in the trans-Mississippi theatre of the Civil War. Join historian Bill Potter as we discuss the providences that made this city and surrounding area so vital to the American story. We will explore three museums, two cemeteries, and two important historical sites in two days, learning about the lives of chiefs, generals in blue or gray, explorers, pioneers, slaves, guerrilla fighters, bank robbers and immigrants, without having to bow to the professional sports gods or breweries that many believe solely define the historic importance of the city of St. Louis.
Missouri History Museum
We will review the entire history of Missouri through the most important artifacts of the state's history and gain perspective on the providential role of the "show me" state in American history.
Jefferson Barracks and Museum
One of the most important military posts in the United States for many years, the Barracks was established in 1826, the year Thomas Jefferson died, and became the home to the 1st Dragoons and 2nd U.S. Cavalry two decades later. Through these gates came the likes of Robert E. Lee, Ulysses S. Grant, Zachary Taylor, Jefferson Davis, William T. Sherman, and many other famous generals—about 220 who served in the Civil War. Today, the post houses the Missouri Civil War Museum.

William T. Sherman

Missouri Civil War Museum
Museum of Westward Expansion
Located under the famous Arch, this museum contains important artifacts related to the story of "Manifest Destiny", the idea that God had ordained American expansion from coast to coast. From Lewis and Clark to Daniel Boone, to thousands of European immigrants and others moving westward, this site is the place that symbolizes a million stories of discovery and seeking family fortune in the West.

Manifest Destiny

Jedediah Smith
Lewis and Clark Historic Site in Hartford, Illinois
As the Illinois starting point for the Lewis and Clark Expedition, this site has one of the best interpretations and representations of the expedition, in the United States. As a commemorative spot, it has no equal. We will look deeply into the most important voyage of discovery in the history of the continent and discuss the meaning of dominion.
Daniel Boone Home and Heritage Site
The most storied of the early westward pioneers finally found his resting place at this recreated village. Daniel Boone has become legendary in our history, but was a flesh and blood pioneer from North Carolina whose life demonstrated perseverance, courage, and family solidarity. We will investigate the real man behind the myths.

Meriwether Lewis and William Clark

Daniel Boone
Bellefontaine and Calvary Cemeteries
As is our custom, we will visit the gravesites of history-makers that found their temporary final resting place in St. Louis. Civil War generals William T. Sherman, "Pap" Price, Don Carlos Buell, as well as Dred Scott, William Clark, and Lincoln's Attorney General Edward Bates (a Presbyterian elder and father of 17 children with beloved wife Julia Coalter of South Carolina) will be the subjects of our visit to these gravesites.

Bellefontaine Cemetery

Calvary Cemetery
Event Speakers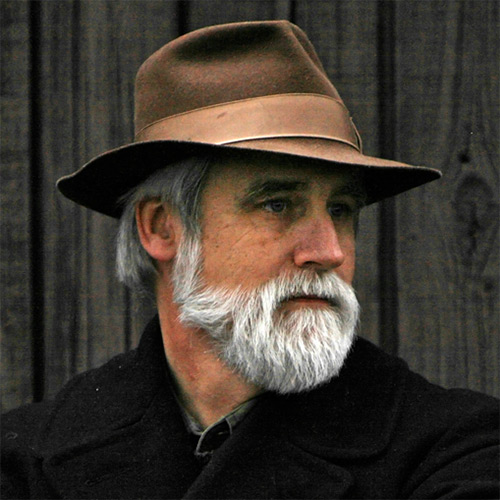 Historian Bill Potter
An experienced historian and avid bibliophile, Bill Potter combines a lifelong study of American history with an uncommon ability to captivate audiences of all ages as he traces the providential acts of God throughout the ages. Mr. Potter has taught history in high schools and colleges, has led many tours of American and European historical sites and brings to each event a wealth of experience and knowledge. An experienced researcher and writer, Mr. Potter possesses a practical knowledge of antiquarian books, documents, and artifacts and has published several short books and has penned many articles and book reviews for publication. Bill has earned a well-deserved reputation as a man gifted in communicating the story of God's providential hand in American history. As a father of eight children, he appreciates the necessity of passing on to the succeeding generations the richness of both our regional and national history. He and his wife, Leslie, reside in Virginia.
Event Schedule
Note: Schedule times are subject to change.
| | | |
| --- | --- | --- |
| | | 20 miles ≈ 30 mins. from Embassy Suites St. Charles |
| 9:00am | | Missouri History Museum — main entrance |
| | | (5700 Lindell, St. Louis, MO) |
| | | 15 miles ≈ 20 mins. |
| 12:00pm | | Lewis and Clark State Historical Site — picnic area |
| | | (1 Lewis and Clark Trail, Hartford, IL) |
| 2:15pm | | Conference call with Bill Potter |
| | | 50 miles ≈ 60 mins. |
| 3:00pm | | Daniel Boone Home |
| | | (1868 Highway F, Defiance, MO) |
| | | 25 miles ≈ 35 mins. back to Embassy Suites St. Charles |
| | | |
| --- | --- | --- |
| | | 27 miles ≈ 30 mins. from Embassy Suites St. Charles |
| 9:00am | | Jefferson Barracks — Missouri Civil War Museum Entrance |
| | | (222 Worth Rd., St. Louis) |
| | | Lunch on your own — picnic area available at Whitecliff Park |
| | | (9245 Whitecliff Park Ln., Crestwood, MO 1 mile from U.S. Grant stop) |
| | | 6 miles ≈ 15 mins. |
| 12:30pm | | U.S. Grant National Historic Site — visitors center |
| | | (7400 Grant Rd., St Louis, MO 63123) |
| | | 17 miles ≈ 25 mins. |
| 2:30pm | | Bellefontaine Cemetery — "Pap" Price, William Clark, Edward Bates, Don Carlos Buell |
| | | (4947 West Florissant Avenue, St. Louis) |
| | | Calvary Cemetery — Dred Scott, William Sherman |
| | | (5239 West Florissant Avenue, St. Louis) |
Note: Preceding the tour, Bill Potter will be speaking at the Family Covenant Ministries conference May 4-6 in St. Charles. Those desiring to attend will need to register separately through the Family Covenant Ministries web site. Enter to Win: Stop by our table in the vendor hall and register to win a book from Mr. Potter's personal library! Questions During the Tour? Call Kevin Turley at (210)-885-9351. Schedule times are subject to change.
Accommodations
For those attending the Family Covenant Ministries Conference at the St. Charles Convention Center, convention rates are available at the Embassy Suites in St. Charles. If you are coming just for the tour, there is a wide variety of accommodations throughout the St. Louis area.
Ticket Pricing Information
Note: Early Bird rates shown below available through April 23.
Full Tour Tickets
Adults (12+):
$99
Child (5-12):
$69
Family*:
$349
Single Day Tickets (Thursday or Friday)
Adults (12+):
$59
Child (5-12):
$39
Family*:
$225
* Unlimited number of immediate household members. If you have any questions, or if we can be of service in any way, please don't hesitate to contact us.
Included in This Car Tour
Admission to all venues
All guide and docent fees and gratuities throughout the tour
Electronic headset receiver for ease of hearing guides
Biblical/providential interpretation from Bill Potter
Rich fellowship with other brothers and sisters in Christ
Landmark Events' signature service throughout the tour
Not Included in This Tour
Transportation, tolls and parking fees
Meals — plenty of places to picnic!
Bill Potter will be speaking at the Family Covenant Ministries Conference in St. Charles May 4-6. Separate registration required for conference (stop by our booth and say hello!)
Robert de LaSalle

Meriwether Lewis

Jedediah Smith

Edward Bates

Dred Scott

Josef Pulitzer

Harry Truman
Nathaniel Lyons

William Clark

James B. Eads

John C. Fremont

Robert E. Lee

Scott Joplin

Sterling Price
Jesse James

George Rogers Clark

William T. Sherman

Daniel Boone

Franz Sigel

T. S. Eliot

Claiborne Fox Jackson
The Corps of Discovery

Manifest Destiny

Missouri Brigade (CSA)
Louisiana Purchase

Guerrilla Warfare

Jefferson Barracks
Secession

Dred Scott Decision

Battle of Wilson's Creek
Bibliography/Suggested Reading
Undaunted Courage by Stephen Ambrose
Inside War: The Guerilla Conflict in Missouri During the Civil War, Michael Fellman
Daniel Boone: The Life and Legend of an American Pioneer, by John Mack Faragher
Manifest Destinies, by Stephen Woodworth
Saint Louis Public Library