he Shenandoah Valley of Virginia evokes visions of the Blue Ridge Mountains on one side and the Alleghenies on the other. They bracket one of the most beautiful valleys in all the United States. The Valley still encompasses hundreds of farms and homesteads growing multiple crops, blessed with incomparable vistas and a temperate climate. Because the Valley runs north to south, it became the avenue of invasion from 1861-1865, the site of many battles and skirmishes of the War for Southern Independence, and the target of mass burnings and pillaging by Federal troops for four years. It is an area that could make or break a general since there were few maps and roads, lots of mountains, and myriads of creeks and rivers to confound and lead armies astray. General Thomas Jonathan Jackson, who unwittingly received the sobriquet of "Stonewall" in the first great battle in Virginia, mastered the terrain and roads of the Valley, as well as the mountain range that bisects the eastern and western ridges and is known as Massanuttan. He defeated three separate armies sent to destroy him, and kept the Union leadership in a quandary of indecision.
Confederate forces used the Shenandoah watershed to cross into Maryland twice, resulting in the Battles of Antietam and Gettysburg. Major Union forces came whooping up the Valley twice in 1864 bent on total destruction of Rebel armies and the ruination of any products of the Southern bread-basket that could sustain General Robert E. Lee's forces east of the mountains. The stories of the Shenandoah region in the war are endless and interesting, both military and civilian—a cornucopia of providential tales that determined the direction and outcome of the Civil War in the eastern theatre. Following the end of the war at Appomattox Court House, General Lee accepted the presidency of Washington College in Lexington, which is in Rockbridge County on the southern edge of the Shenandoah Valley. His post-war service to his state and school became legendary and after five years, the school was named after him.

Historian Bill Potter

The Town of Lexington, Virginia

Virginia Military Institute

Lee Chapel
Join us as we visit the historical sites and study the character and importance of those two great Christian Generals, Lee and Jackson, where they lived, fought and are buried. We will discuss the controversies and hatred they have engendered among the intellectual pigmies and modern destroyers of Christian civilization. We will also visit historical farms and museums that have helped make the Valley a remarkable and still beautiful place to ponder God's providence in creation and our responsibility to remember courage, perseverance, and faithful service. Join military historian Bill Potter for a rare tour of Shenandoah Valley historic sites, some of which are in danger of being destroyed and all of which are being reinterpreted to conform to the gods of modernity and political correctness.
Our heritage is being stolen and destroyed by ideologically driven and irrational forces supported by government, corporate business, the education establishment, and popular culture. You need to join us to help tell the next generation the truth of the past, both sinful and righteous, so they will be equipped to resist when tyranny raises its claws in the coming years.
They've done all the work for you! Just show up and enjoy each of the amazing venues, and soak in the Biblical interpretations and rich fellowship. You won't regret it!" —Jessica K.

Home of General Stonewall Jackson

Grave of General Stonewall Jackson

Washington and Lee University

New Market Battlefield

New Market Battlefield Museum

Frontier Culture Museum

Cyrus McCormick Farm

Christian Fellowship
Landmark Events does an amazing job at weaving together our Christian heritage with the broader history in an educational and fun way for everyone in the family! You won't be disappointed!" —Darrell S.
Wednesday, April 12
Our visit to the quaint town of Lexington, Virginia will include the only home that Stonewall Jackson ever owned and shared with his beloved bride, Mary Anna Morrison. It is beautifully restored, with a well-stocked gift shop and knowledgeable and committed-to-truth docents. The story here is the daily life of a Christian marriage in the 19th Century. We will visit Jackson's grave-site and tell the story of the General and several of his staff officers and soldiers (there are over 200 Rockbridge County Confederates buried in the same cemetery). Our visit to Lexington will include touring Lee Chapel, Robert E. Lee's office and burial site on the campus of Washington and Lee University. We will not shy away from the controversy of self-hatred that the administration and faculty have unleashed on the history and students of that campus over the last few years, in an attempt to re-write the history of the institution and destroy the reputation of General Lee. We will walk the campus of The Virginia Military Institute and see the artifacts of Mighty Stonewall in Jackson Hall and the world famous sculpture by Moses Ezekial of Virginia Mourning Her Dead.
Thursday, April 13
Leaving from our motel in Staunton, we will visit the farm of the great Christian inventor Cyrus McCormick and learn of his colorful and important life as a farmer and inventor. We will also visit the Pioneer Museum, which displays examples of every type of pioneer farmhouse representing the people who settled the Shenandoah Valley—Africans, Germans, English, Scots-Irish, Native Americans—America in miniature. The hearty farm communities took seriously the "creation mandate" as they understood it: "to have dominion over the creation" as creatures created in God's image. You will find this fascinating walking tour a garden of delight in the spring flowers, variety of trees and creeks that wind through the village. Diverse architecture and cultures will expand your appreciation for the hardiness of those who chose the frontier over the cities of the eastern seaboard. In the evening we will offer Question and Answer times and short lectures on the life in the Valley, especially in the war.
Friday, April 4
We will travel out to the Battlefields of Cross Keys and Port Republic, where Stonewall Jackson put the finishing touches to his brilliant Valley Campaign in two ferociously fought engagements. But for several most providential circumstances, his military career could have ended ignominiously against the boys from Pennsylvania and New York. We will lunch at a Mennonite restaurant and visit one of the few "Confederate Shops" left in the United States, in the town of Harrisonburg. We will visit the site of the death of Jackson's cavalry commander, the much-beloved but controversial Turner Ashby.
Saturday, April 15
Our final tour day will take us to the town of New Market where we will visit the Virginia Museum of the Civil War, which houses one of the premier national collections of Civil War artifacts and memorabilia. Bill will lead a tour of the entire Battle of New Market Battlefield of 1864. The Virginia Military Institute fielded the entire Corps of Cadets, for the only time in American history when an entire student body marched off to war and fought together to drive the invader from their land. Those young men suffered significant casualties fighting a veteran foe for the first and only time, serving under the command of the former Vice President of the United States. We will conclude our tour at the Southern Restaurant (properly named) with Valley cuisine and our famous quiz for great prizes!
Included in This Tour
Distinctly Christian interpretation
All venue admissions
Saturday evening supper!
All guide fees and gratuities
Individual electronic headsets so you won't miss a word!
Sweet Christian Fellowship
Access to Landmark Events' special discounted hotel rates
Ticket Information
Child (0-4)
FREE
Youth (5-12)
$199
Adult (13+)
$249
Additional Family Members
$69
* To ease the burden on large families, we created this special rate for families of Five or more members. Register Adults first, then Youth until you total 4 people. Register all remaining members over 4 years old under Additional Family Members.
Definitely worth more than a month's worth of book lessons! And to be remembered for so much longer! Best of all, the tour was Christ-centered in every aspect. Thank you Landmark for precious home school memories for our family!" —Rena B.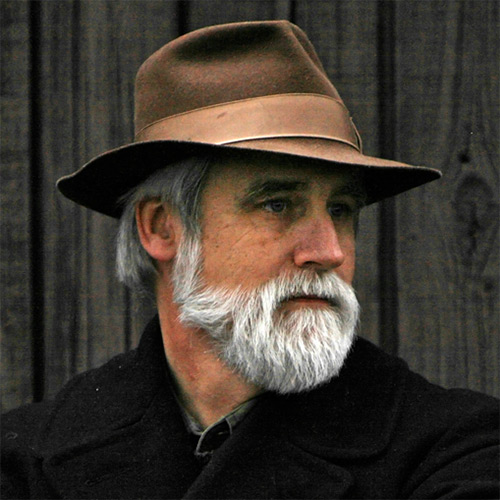 Historian Bill Potter
An experienced historian and avid bibliophile, Bill Potter combines a lifelong study of American history with an uncommon ability to captivate audiences of all ages as he traces the providential acts of God throughout the ages. Mr. Potter has taught history in high schools and colleges, has led many tours of American and European historical sites and brings to each event a wealth of experience and knowledge. An experienced researcher and writer, Mr. Potter possesses a practical knowledge of antiquarian books, documents, and artifacts and has published several short books and has penned many articles and book reviews for publication. Bill has earned a well-deserved reputation as a man gifted in communicating the story of God's providential hand in American history. As a father of eight children, he appreciates the necessity of passing on to the succeeding generations the richness of both our regional and national history. He and his wife, Leslie, reside in Virginia.
Event Schedule
Note: Schedule days and venues subject to change.
Wednesday, April 12
Hampton Inn Staunton
40 Payne Ln, Staunton, VA 24401
33.8 miles ≈ 35 minutes
9:00am
Meet in the Lexington Visitors Center Parking Lot
106 E Washington St, Lexington, VA 24450
0.1 miles ≈ 1 minute
9:45am
Stonewall Jackson Home
8 E Washington St, Lexington, VA 24450
0.4 miles ≈ 3 minutes
11:00am
Oak Grove Cemetery
316 S Main St, Lexington, VA 24450
0.4 miles ≈ 3 minutes
11:30am
Lexington Presbyterian Church
120 S Main St, Lexington, VA 24450
0.3 miles ≈ 2 minutes
2:00pm
Lee Chapel
100 N Jefferson St, Lexington, VA 24450
0.6 miles ≈ 3 minutes
3:00pm
VMI—Museum
415 Letcher Ave, Lexington, VA 24450
33.5 miles ≈ 34 minutes
Hampton Inn Staunton
40 Payne Ln, Staunton, VA 24401
Thursday, April 13
Friday, April 14
Hampton Inn Staunton
40 Payne Ln, Staunton, VA 24401
24.6 miles ≈ 26 minutes
9:00am
Cross Keys Mill Creek Ruritan
5094 Battlefield Rd, Harrisonburg
5 miles ≈ 7 minutes
10:00am
Port Republic Museum
8691 Water St, Port Republic, VA 24471
3.4 miles ≈ 5 minutes
The Coaling
7120 Ore Bank Rd, Port Republic, VA 24471
14.6 miles ≈ 24 minutes
12:30pm
Hungry Farmer Cafe
121 Carpenter Ln, Harrisonburg, VA 22801
5.4 miles ≈ 12 minutes
2:00pm
Turner Ashby Monument
1164 Turner Ashby Ln, Harrisonburg, VA 22801
28.1 miles ≈ 29 minutes
7:00pm
Fellowship in the Meeting Room at Hampton Inn Staunton
40 Payne Ln, Staunton, VA 24401
Saturday, April 15
Hampton Inn Staunton
40 Payne Ln, Staunton, VA 24401
47.2 miles ≈ 46 minutes
9:00am
Reformation Lutheran Church
9283 N Congress St, New Market, VA 22844
0.8 miles ≈ 2 minutes
1:00pm
Budget Motel / 54th Pennsylvania Monument
2192 Old Valley Pike, New Market, VA 22844
1.7 miles ≈ 6 minutes
11:00am
New Market Battlefield Military Museum
9500 George Collins Pkwy, New Market, VA 22844
1.2 miles ≈ 3 minutes
2:00pm
Virginia Museum of the Civil War
8895 George Collins Pkwy, New Market, VA 22844
1.9 miles ≈ 5 minutes
5:00pm
Southern Kitchen—Dinner & Quiz
9576 South Congress Street, New Market, VA, 22844
45.4 miles ≈ 47 minutes
Hampton Inn Staunton
40 Payne Ln, Staunton, VA 24401
Hampton Inn Staunton
For your convenience, we have secured a block of rooms at the Hampton Inn in Staunton, 40 Payne Ln, Staunton, VA. Rate is $129 per night. Call (540) 886-7000 and mention Landmark Events, or book through this link using Group Code LME
This is only a suggestion, and you are free to stay wherever works best for you. We have rented the meeting room for evening fellowship and Q&A with Mr. Potter.
e do not expect you to read all of these books in preparation for the tour. This is a special selection by historian Bill Potter that can enhance any reading preparation you would undertake. Some of the books mentioned are out of print and hard to find but all are worth reading if you are interested in the topic. There are many other available books on most of these topics; feel free to ask Mr. Potter about them if you have further questions.
The Commanders, Lee and Jackson
Dabney, Robert Lewis, Life and Campaigns of Stonewall Jackson
Originally published in 1865, this "official" biography by Jackson's friend and Adjutant General displays the character and Christian faith of Jackson. The military campaigns lack full treatment and sometimes accuracy but every biographer since has had to deal with this intimate portrait. Available in reprint by Sprinkle Publications.
Fishwick, Marshall, Lee After the War: The Greatest Period in the Life of a Great American
The life of General Lee after the war, lesser known but vital to understanding the faith and service to God of General Lee. His heart for the Gospel and for his students is evident throughout this period of his storied life.
Potter, Bill, Beloved Bride: The Letters of Stonewall Jackson to His Wife, 1857-1863
Reprinted letter fragments from Jackson to his wife Mary Anna, within their historical context. They tell the story of a 19th Century Christian marriage. Originally published in various places in Mrs. Jackson's Life and Letters of Stonewall Jackson. (Vision Forum, 2002)
Robertson, James I., Stonewall Jackson: The Man, The Soldier, The Legend
Published first in 1997, this is still the best overall biography of the great general. Robertson takes Jackson's faith seriously and shows how it is impossible to understand him without it. Wonderfully written and a labor of love by one of the foremost Civil War historians of the 20th Century.
Robertson, James I., ed. Stonewall Jackson's Book of Maxims
Dr. Robertson found these maxims in an obscure library while researching his biography of Jackson. Lost to history until then, we find that General Jackson had kept a private memoranda book in which he jotted down principles of living and self-improvement for many years. (Cumberland House, 2002)
Wilkins, J. Steven, All Things for Good: The Steadfast Fidelity of Stonewall Jackson
A brief history of his life and the lessons we can draw from Jackson's fidelity to Scripture and Christian service. An old-fashioned moral history by a 20th Century pastor and historian. Very useful as an introduction to Jackson for younger people. (Cumberland House, 2004)
Wilkins, J. Steven, Call of Duty: The Sterling Nobility of Robert E. LeeA
brief biography and lessons from the life and character of the Commander of the Confederate Army. A good introduction to the life of Lee, especially suitable for young men.
Williams, Richard G., Jr., Stonewall Jackson: The Black Man's Friend
Williams shows the compassion Jackson had for the spiritual welfare of slaves. It is the story of his colored Sunday School and the glorious results among people who were converted to Christ while in bondage and built churches and carried the Gospel to future generations after the Civil War.
Battles
Davis, William C., The Battle of New Market
The standard account of the battle of New Market in 1864. The VMI cadets and all the other regiments, both north and south came together outside a strategic village and turned the tide for the Confederacy in the Valley for a short while.
Krick, Robert K., Conquering the Valley: Stonewall Jackson at Port Republic
Written by one of the premier historians of southern military history, Krick's definitive account of Jackson's decisive repulse of the Union invasion of the Valley in 1862 brings alive the fierceness of the fight, the near capture of Jackson, and demonstrates why Port Republic was one of the most important battles of the War.
Patchan, Scott C., Shenandoah Summer: The 1864 Valley Campaign
The campaign in the Valley in July and August of 1864 by Confederate General Jubal Early began with success and elan, and ended in bitter defeat and recrimination. In the he resultant backlash, the Shenandoah Valley was burned by General Sheridan's Federal Army from range to range so thoroughly that "a crow crossing the Valley will have to carry provisions."
Svenson, Peter, Battlefield: Farming a Civil War Battlefield
An unusual and quirky first-person account of a 20th-Century farmer from "up North" who bought a farm in the Shenandoah Valley and discovered that it lay in the middle of the unpreserved Cross Keys Battlefield, one of Stonewall Jackson's Valley battles. This is his story of how he farmed the site while researching the battle in the archives and by talking with local people. How should a battlefield be preserved, or should it?
Tanner, Robert G., Stonewall in the Valley: Thomas J. "Stonewall" Jackson's Shenandoah Valley Campaign, Spring 1862
A sparkling narrative of Jackson's Valley Campaign, which made him a legend and secured his status as a brilliant strategist and tactician in world military history.
Personal Reminiscences and Biographies of Valley People in the Army and at Home
Bean, W. G., The Liberty Hall Volunteers: Stonewall Jackson's College Boys
When the Civil War began fifty-six of the boys of Company I of the 4th Virginia Infantry, enlisted en masse from Washington College in Lexington. At least one-fourth of them were studying for the Gospel ministry. The ladies of Falling Springs Presbyterian Church presented them with a flag that had the sewn inscription pro aris et focus (for alter and home). In the course of the war, the company would suffer 128% casualties.
Bean, W. G., Sandie Pendleton: Stonewall's Man
In some ways Pendleton became the son that Jackson never had. One of the most competent Chiefs of Staff that a general could want. Young Pendleton served Jackson till his commander's death. Sandie was killed in battle in the 1864 Valley Campaign, a devout Christian soldier to the last. He was the son of the Pastor of the Episcopal Church in Lexington.
Cockrell, Monroe G., ed., Gunner with Stonewall: The Reminiscences of William Thomas Poague
Poague was a fellow-member of the Church in Lexington with Thomas Jackson. He rose to the rank of Lt. Col. Of Artillery in the Army of Northern Virginia. He became an elder in the church after the war. This memoir was written for his children in 1903 and is a Confederate classic.
Colt, Margaretta Barton, Defend the Valley: A Shenandoah Family in the Civil War
A descendant of the Barton-Jones clan in the Shenandoah Valley, this book was a labor of love over seven years of research. A clear and engaging writer, the author tells the story of a family that sent eleven sons to battle. David McCullough called this book "a wonderful event." Robert Krick described it as a "sad, brave tale of a family in the midst of that anguish and chaos—an instant classic." And so it is.
Heatwole, John L., Chrisman's Boy Company: A History of the Civil War Service of Company A, 3rd Battalion, Virginia Mounted Reserves
This book relates the heroic service of a company of seventeen year-old cavalrymen from the Shenandoah Valley in the last desperate year of the Civil War. Too young for regular service, this home-guard unit tried to stop the burning of the Valley.
MacDonald, Cornelia Peake, A Woman's Civil War: A Diary, with Reminiscences of the War, from March, 1862
The story of a Christian mother with ten children, husband and three sons at war, with two married daughters in a town that changed hands some 25 times in the course of the Civil War. She has to keep two rambunctious sons, a small daughters and a lap baby alive when there is little food and no money. This is my favorite woman's account of life in the Shenandoah Valley in the most desperate circumstances. She ends up leaving her home in Winchester and ends the war in Lexington. An incredible story of faith and fortitude. (If you find the edition I have, edited by Minrose Gwin at the University of Wisconsin, be rest assured Cornelia was not a proto-feminist. . .)
Turner, Charles W., Ted Barclay, Liberty Hall Volunteers: Letters from the Stonewall Brigade
In these letters you see the smoke and hear the din of battle and agonize with him over his spiritual struggles. Although raised in the church he was uncommitted to Christ till the middle of the Civil War. In God's providence, Ted survived the war and took his place in Lexington as devoted churchman for forty-six years and ardent Christian as he raised his six children and served his town and community as a model farmer and businessman.
Key People
Archibald Alexander
Cornelia Peake MacDonald
Samuel Davies
Sandie Pendleton
William S. White
Moses Ezekiel
Thomas J. "Stonewall" Jackson
Richard Ewell
Mary Anna Morrison Jackson
J. William Jones
Robert E. Lee
Lloyd Sprinkle
Mary Anna Custis Lee
Key Issues
The War for Southern Independence 1861-1865
Why did 11 states secede, especially Virginia?
Causes, Strategies, Handicaps
Importance of the Shenandoah Valley
Living a Christian Life in the Midst of War
The Life of Stonewall Jackson as example
The Life of Robert E. Lee as example
The historical importance of farming in Virginia and America
How Providence brought the Scots-Irish into American history
Religious persecution and economic dislocation
The cultural heritage of Reformed Christianity
To what extent should we defend causes which have been lost to history?
Q: What credible evidence is there that Ponce de Leon was searching for a "fountain of youth."

A: There is no credible evidence. Spanish historians wrote it back into the history as supposition.

Q: Why did French Roman Catholic naval Captain Dominique de Gogues set out to kill fellow-Catholic Spaniards in Florida to avenge the death of Huguenot Protestants?

A: The Spaniards had wiped out the Protestant colony because they were also French, and they wanted no European interlopers threatening their plans to colonize North America, be they Protestant or Catholic. De Gogues was a proud Frenchman who hated Spaniards.

Q: Why did Edward Teach wear lighted candles in his beard?

A: Better known as "Blackbeard," it gave him a more ferocious aspect to frighten his enemies and enhance his reputation.

Q: Why did the coquina shell façade of Fort San Marcos prove so effective in resisting attack?

A: It was pliable to a certain extent and could absorb cannon balls well.

Q: Why did the marriage of a pair of teenage aristocrats have such a positive impact on the advance of Spain into the New World?

A: Ferdinand and Isabella united the Houses of Aragon and Castile and drove out of Spain the last of the Muslims, enabling them to unite the country and invest in overseas expansion, beginning with Columbus.
Q: Why did the Huguenots desire to set up plantations in the New World?

A: They had secured a national leader in the person of Admiral de Coligny, who promoted French Protestant missions, economic prosperity, and glory for God and France against Spanish rivals.

Q: How did the largest Civil War battle in Florida come to be fought at Ocean Pond (Olustee)?

A: The Union army was trying to seize or destroy the railroad from Jacksonville to Tallahassee, perhaps even to capture the capitol. Olustee was a stop on that railroad line where the Confederates decided to make a stand.

Q: Why was such a seeming backwater like Florida so strategically important to the Confederacy?

A: Florida offered many inlets for Confederate blockade runners to slip in and out. It provided essential supplies to feed the armies in both major theaters of the war, especially in the last year of the conflict.

Q: Why were the Seminoles so successful in preventing victory for the United States army over them in the 19th Century?

A: The Seminoles had brave braves and leaders like Osceola who used the swamps and forests to hide and make raids. They posed as tourists in the winter to confuse the army.

Q: What part did Andrew Jackson's incursions into Florida play in the United States acquiring the land from Spain?

A: He showed how weak they were by attacking them and intimidating their governor, with impunity. He threatened them, hanged British spies, and violated all known laws regarding the invasion of enemy soil.